Dr. Wan Abdul Rahim Bin Wan Mohd Isa
Based in Shah Alam, Malaysia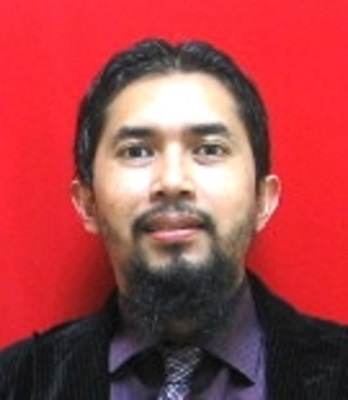 Bio:
Associate Professor Ts. Dr. Wan Abdul Rahim Wan Mohd Isa is an Associate Professor at the Faculty of Computer and Mathematical Sciences, Universiti Teknologi MARA, Shah Alam, Selangor, Malaysia. His research interests include Information Architecture, Human Computer Interaction, IT Management, Rural Informatics, Value Sensitive Design and Mobile Learning and Technologies. He leads the Universiti Teknologi MARA ­ Mobile Learning and Technology Research Group and received professional certification as Professional Technologist from the Malaysia Board of Technologists (MBOT). He holds post as the Head of Academic Curriculum, Curriculum Affairs Unit, Academic Affairs Division, Universiti Teknologi MARA. He had numerous publications appeared in the ACM Digital library and holds h-index: 7 (Scopus) and h-index: 11 (google scholar). He had more than 30 indexed publications with SCOPUS and ISI Thompson through journals, proceedings and book chapters. He participated with P23026 International Working Group to produce International Standard - Systems and software engineering - Engineering and management of websites for systems, software, and services information. He was keynote speaker for the 4th International Symposium on Technology Management and Emerging Technologies (ISTMET 2018), 3rd International Symposium of Information and Internet Technology (SYMINTECH 2018), and Applied Mathematics and Applied Science in Engineering International Conference (APPEMSE 2018). He was guest speaker for Seminar at Human Centred Design Group, International Islamic University Malaysia (2012), First Computer Human Interaction, Culture and Design (CHICD) Workshop, Universiti Malaysia Sarawak (UNIMAS) (2012) and World Information Architecture Day 2012 (WIAD 2012). He had received awards for Best Paper Certificate in Knowledge Management International Conference 2014 (KMICe 2014), Excellence Awards UiTM (2012 & 2009), Gold Medal for A Laboratory Equipment Management System (LEMSys) in Supporting Learning and Research Activities - International Innovation, Design and Articulation (i-DeA 2013), Gold Medal - A Dynamic Laboratory Booking System (E-LAB) in Scalability and Evolving Environment- International Innovation, Design and Articulation (i-DeA 2013) and Gold Medal - Kemas: A Mobile Game-Based Learning Application in Household Chores for Pre-School Children, Innovation, Invention and Design Expo (IIDEX 2016). He leads six research projects. He is also a member for four research projects and had involved with two consultancy services.
Available Lectures
To request a single lecture/event, click on the desired lecture and complete the Request Lecture Form.
To request a tour with this speaker, please complete this online form.
If you are not requesting a tour, click on the desired lecture and complete the Request this Lecture form.
All requests will be sent to ACM headquarters for review.