Dr. Edgar Weippl
Based in Vienna, Austria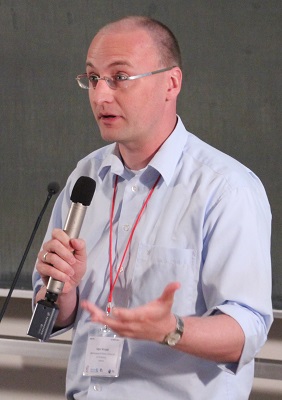 Bio:
Edgar R. Weippl is Research Director of SBA Research and affiliated to TU Wien and the University of Applied Sciences St. P"lten His research focuses on applied concepts of information security; in particular his team works on improving security in production systems engineering and on technical foundations in blockchain technology.
Edgar is on the editorial board of Elsevier?s Computers & Security journal (COSE), PC chair of ESORICS 2015, general chair of ACM CCS 2016 and PC Chair of ACM SACMAT 2017. In addition, Edgar founded and leads the local ACM SIGSAC chapter.
After graduating with a Ph.D. from TU Wien, Edgar worked for two years in a research startup. He spent one year teaching as an assistant professor at Beloit College, WI. From 2002 to 2004, while with the software vendor ISIS Papyrus, he worked as a consultant for an HMO in New York, NY and Albany, NY, and for the financial industry in Frankfurt, Germany. In 2004 he joined the Vienna University of Technology and together with A Min Tjoa and Markus Klemen founded the research center SBA Research.
Available Lectures
To request a single lecture/event, click on the desired lecture and complete the Request Lecture Form.
Blockchains & Distributed Ledger Technology

The rise of cryptocurrencies and distributed ledger technologies, has captured the interest from diverse communities and its potential applications are currently a hotly debated and...

Research Methods & Current Research in Information Security

Over the past few years an increasing number of descriptive works have helped explain complex phenomena in the area of distributed systems security. These include the efficiency of spam...

Secure Development Lifecycle of Production Environments

Improvement of Security of Information Processing in the Industrial Production System Lifecycle addresses application-oriented basic research issues in the areas of Systems Security and...

To request a tour with this speaker, please complete this online form.

If you are not requesting a tour, click on the desired lecture and complete the Request this Lecture form.

All requests will be sent to ACM headquarters for review.