Dr. Peter Wright
Based in Newcastle Upon Tyne, United Kingdom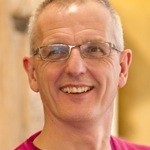 Bio:
Peter Wright is Professor of Social Computing in the Digital Interaction Group (http://di.ncl.ac.uk) and Newcastle University, UK. His research interest is socially engaged computing. He has been involved in research projects in a range of settings including, health, education, arts, culture, and community. He leads the design and creative media activities of NewcastleÕs EPSRC Digital Economy Research HubÊ(SiDE, http://www.side.ac.uk).ÊHe is also Newcastle lead on the AHRC Creative Exchange Hub (http://thecreativeexchange.org) and PI on the EPSRC MyPLACE Project researching the co-design of the age-friendly City. He also co-leads NewcastleÕs EPSRC Centre for Digital Civics, an 8-year cross-faculty research programme exploring public service provision, citizen-centred design, and digital participatory platforms in the areas of public health, social care, community learning, and participatory democracy (http://digitalcivics.org.uk).
He has enjoyed an interdisciplinary career. After receiving a BSc in Experimental Psychology from the University of York in 1980, he studied at Edinburgh University's School of Epistemics and completed his PhD before moving to the Department of Language and Linguistics at the University of Essex. In 1987, he returned to the University of York where he worked in both the departments of Psychology and Computer Science researching and lecturing in Human-Computer Interaction (HCI), Human Factors, and Dependable Safety Critical Systems Engineering. In 2007 he left engineering to explore HCI from a design perspective and joined the Arts and Design Research Centre at Sheffield Hallam University where he held the post of Professor of Human Centred Design and lead the NIHR funded User-Centred Healthcare Design project until moving to Newcastle University and the School of Computing in 2010.
Dr Wright is best known internationally for his work on theory and methods for experience-centred and participatory design. Notable amongst his publications are Technology as Experience (MIT Press, 2004) and Experience-centred design (Morgan Claypool, 2010), and most recently, Taking [A]Part (MIT Press, 2004). In addition he has over 200 publications at ACM Conferences and in Journals. In this programme of research he has sought to critically address HCI models of human interaction and participation in order to create deeper and more generative understandings of human experience and the design and use of digital systems. He has developed models and methods for designing with individuals, communities, and publics. His work has often been described as offering a humanist perspective on digital technology.
Dr Wright was an Associate Chair for ACM CHI conferences (2010-2013), Full Papers Chair for the BCS HCI conference (2011), General Co-Chair for ACM DIS conference (2012) and the ACM TVX Conference (2014). He is also a member of the Steering Committee of ACM DIS conference.
Available Lectures
To request a single lecture/event, click on the desired lecture and complete the Request Lecture Form.
To request a tour with this speaker, please complete this online form.
If you are not requesting a tour, click on the desired lecture and complete the Request this Lecture form.
All requests will be sent to ACM headquarters for review.