Dr. Tariq Zaman
Based in Sibu,, Malaysia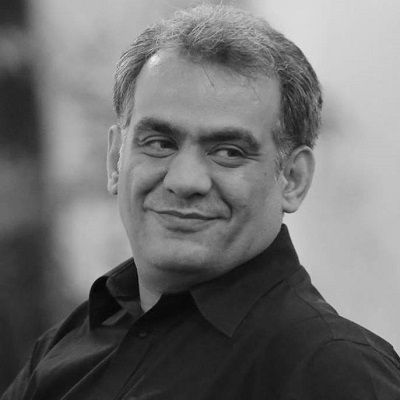 Bio:
Tariq Zaman earned his Ph.D. from the Faculty of Computer Science and Information Technology, Universiti Malaysia Sarawak (UNIMAS), Malaysia. Currently, he is an Associate Professor in the School of Computing and Creative Media University College of Technology Sarawak (UCTS) Sibu, Sarawak, Malaysia. Before joining UCTS in 2019, he was attached to UNIMAS as a Ph.D. scholar, Post-doctoral Fellow, and Lecturer. In April 2017, he joined a position of Professorship (W2) in the University of Applied Sciences (HTW) Berlin for a year.
His research interests include Indigenous Knowledge Management (Governance), Community-based Co-design (HCI), Rural ICT, Community Informatics and ICT4D. Dr. Tariq projects and research publications equally reflect the multiple voices of indigenous wisdom and cultural understanding by converging local, scientific, traditional and cultural knowledge. He has made significant contributions in the areas such as co-designing technologies for cultural heritage management, visual interfaces designing, developing interaction protocols for researchers working with indigenous communities and developing service-learning curriculum for undergraduate HCI programs. In addition to his contributions in basic research, he has successfully led industry collaborations with major telecom companies in Malaysia and has 3 commercialised projects.
His research is a recipient of numerous local and international awards including IFIP Brian Shackel, SIGCHI Best of CHI Honorable Mention, IFIP Interaction Design for International Development, APICTA, PECIPTA, iENA and UNESCO Techcul 2021 Entrepreneurs Prize. He contributed as co-chair of tracks in the top tier conferences such as the 14th International Conference on Social Implications of Computers in Developing Countries, ACM NordiCHI2020, IFIP WG 9.4 2017 and 26th European Conference on Information Systems. Tariq has been keynote speaker for the International Conference on Culture & Computer Science (ICCCS-2017) Berlin, the ACM 2nd AfriCHI (2018) Namibia and invited speaker for the events organized by Namibia University of Sciences and Technology, European Academies Science Advisory Council, Cambridge Malaysian Education Development Trust UK, Cornell University, USA and National University of Singapore. He is supervising the Asia Chapter of the International Network for Postgraduate Students in the area of ICT4D (ipid) and a professional member of ACM and Kuala Lumpur ACM SIGCHI Chapter.
Available Lectures
To request a single lecture/event, click on the desired lecture and complete the Request Lecture Form.
To request a tour with this speaker, please complete this online form.
If you are not requesting a tour, click on the desired lecture and complete the Request this Lecture form.
All requests will be sent to ACM headquarters for review.