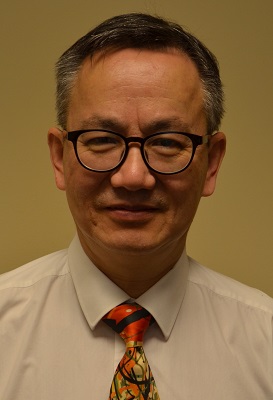 Bio:
Kang Zhang is Professor and Director of Visual Computing Lab, Department of Computer Science, and Professor of Arts and Technology, at the University of Texas at Dallas. He received his B.Eng. in Computer Engineering from University of Electronic Science and Technology of China in 1982, Ph.D. from the University of Brighton, UK, in 1990, and Executive MBA from the University of Texas at Dallas in 2011. Prior to joining UT-Dallas in January 2000, he held academic positions in the UK, Australia, and China. Dr. Zhang's current research interests include generative art, visual languages, aesthetic computing, information visualization, and software engineering; and has published 7 books, over 80 journal papers, and 160 conference papers in these areas.
Dr. Zhang has delivered keynotes and invited talks at various computer science, art and management conferences worldwide. He has been an ACM member since 1992 and IEEE Senior Member since 1997. He is a Senior Editorial Board member of Journal of Visual Languages and Computing, Area Editor of International Journal of Software Engineering and Knowledge Engineering, and on the Editorial Boards of Journal of Big Data, The Visual Computer, International Journal of Advanced Intelligence and the Chinese Journal of Software.
Kang is an accomplished artist, won awards for his oil paintings and Chinese calligraphy. Apart from fine art, his other hobbies include graphic design, photography and travel. His home page is at www.utdallas.edu/~kzhang.
Available Lectures
To request a single lecture/event, click on the desired lecture and complete the Request Lecture Form.
To request a tour with this speaker, please complete this online form.
If you are not requesting a tour, click on the desired lecture and complete the Request this Lecture form.
All requests will be sent to ACM headquarters for review.