Dr. Syed Hassan Ahmed
Based in Statesboro, GA, United States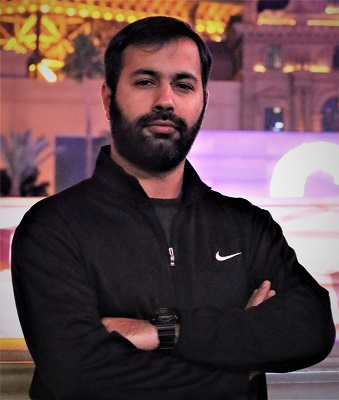 Bio:
Syed Hassan Ahmed (SM'18) is an Assistant Professor in the Department of Computer Science at Georgia Southern University1, Statesboro, USA. He is also leading Wireless Internet and Networking Systems (WINS) lab. Previously, he was a Post-Doctoral Fellow in the Department of Electrical and Computer Engineering, University of Central Florida, Orlando, USA. He completed his Bachelors in Computer Science from Kohat University of Science & Technology (KUST), Pakistan and Master combined Ph.D. Degree from School of Computer Science and Engineering (SCSE), Kyungpook National University (KNU), Republic of Korea (South Korea). In summer 2015, he was also a visiting researcher at the Georgia Tech, Atlanta, USA. Overall, he has authored/co-authored over 140 international publications including Journal articles, Conference Proceedings, Book Chapters, and 03 books. In 2016, his work on robust content retrieval in future vehicular networks lead him to win the Qualcomm Innovation Award at KNU, Korea. Dr. Hassan's research interests include Sensor and Ad hoc Networks, Cyber-Physical Systems, Vehicular Communications, and Future Internet. He is currently the Member of Board of Governors and IEEE VTS liaison to IEEE Young Professionals society. From the year 2018, he is also an ACM Distinguished Speaker.
ACM Involvement:
He is an active Professional member of ACM since 2013. He also contributed to the ACM in the capacity of workshop organizer with ACM Mobihoc 2018. Moreover, he has been publicity chair with ACM SAC Track on (WCN) from 2016 to 2019. He is also an active TPC member of ACM RACS from 2014 to date. In 2015, he was a shadow TPC in ACM CoNEXT. Furthermore, he also reviewed for ACM Transactions on Cyber-Physical Systems (TCPS).
Available Lectures
To request a single lecture/event, click on the desired lecture and complete the Request Lecture Form.
To request a tour with this speaker, please complete this online form.
If you are not requesting a tour, click on the desired lecture and complete the Request this Lecture form.
All requests will be sent to ACM headquarters for review.