Professor Samarjit Chakraborty
Based in Chapel Hill, NC, United States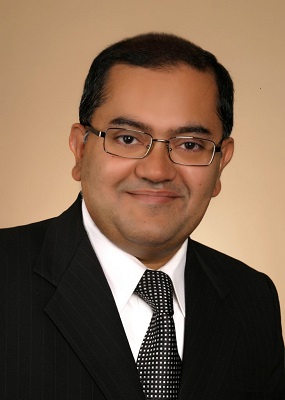 Bio:
Samarjit Chakraborty is a William R. Kenan, Jr. Distinguished Professor and Chair of the Department of Computer Science at UNC Chapel Hill. Prior to coming here, from 2008 - 2019 he was a professor of Electrical Engineering at the Technical University of Munich in Germany, where he held the Chair of Real-Time Computer Systems. From 2003 - 2008 he was an assistant professor of Computer Science at the National University of Singapore. He obtained his PhD from ETH Zurich in 2003. His research interests combine various aspects of designing hardware and software for embedded computers. He served/s on the editorial boards of IEEE Transactions on Computers, ACM Transactions on Cyber-Physical Systems, Leibnitz Transactions on Embedded Systems, Design Automation of Embedded Systems, and Springer's Lecture Notes on Electrical Engineering. For his Ph.D. thesis, he received the ETH Medal and the European Design and Automation Association's Outstanding Doctoral Dissertation Award in 2004. In addition, he and his students have received Best Paper and Demo Awards at ISLPED, ICCD, RTCSA, ASP-DAC, EUC, and Mobisys, the 2019 ACM Transactions on Design Automation of Electronic Systems Best Paper Award for their work on automotive security, and more recently the 2021 ACM Transactions on Embedded Computing Systems Best Paper Award for their work on energy modeling of the Bluetooth Low Energy protocol. He received the 2023 Humboldt Professorship Award from Germany and is a Fellow of the IEEE. In addition to funding from several governmental agencies, his research has also been supported by grants from General Motors, Intel, Google, BMW, Audi, Siemens and Bosch. He has been actively involved in various ACM conferences and committees – as an Executive Committee Member of ACM/IEEE Design Automation Conference (DAC), as the General Chair of the Embedded Systems Week, as the Chair of the ACM SIGBED Early Career Researcher Award Committee, as a member of the ACM SIGBED Paul Caspi Memorial Dissertation Award Committee, and serves as a member of the Board of Directors of ACM SIGBED.
Available Lectures
To request a single lecture/event, click on the desired lecture and complete the Request Lecture Form.
To request a tour with this speaker, please complete this online form.
If you are not requesting a tour, click on the desired lecture and complete the Request this Lecture form.
All requests will be sent to ACM headquarters for review.