Dr. Albert M. K. Cheng
Based in Houston, TX, United States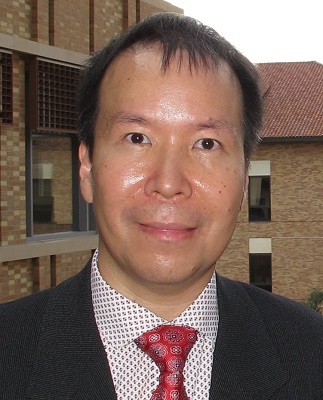 Bio:
Albert M. K. Cheng is a Full Professor and former interim Associate Chair of the Computer Science Department and a Full Professor of Electrical and Computer Engineering at the University of Houston (UH). He is the founding Director of the UH Real-Time Systems Laboratory. He received the B.A. with Highest Honors in Computer Science, graduating Phi Beta Kappa at age 19, the M.S. in Computer Science with a minor in Electrical Engineering at age 21, and the Ph.D. in Computer Science at age 25, all from The University of Texas at Austin, where he held a GTE Foundation Doctoral Fellowship. He served as a technical consultant for many organizations, including IBM and Shell, and was also a Visiting Professor at Rice University and the City University of Hong Kong. Dr. Cheng is a U.S. Department of State Fulbright Specialist (2019-2022)and has just completed his first project visit to Panama.
Dr. Cheng is the author/co-author of over 250 refereed publications in leading journals (including the ACM Transactions on Embedded Computer Systems) and top-tier conferences, and has presented over 100 seminars, tutorials, panel positions, and keynotes. He has recently presented colloquia at Brown, U Politecnica de Catalunya, U Toronto, SEI-CMU, TU Wien, Caltech, UC Berkeley, U Washington, Sapienza U of Rome, Oxford, INRIA, Columbia, and UT-Austin.
Dr. Cheng is serving and has served on the technical program committees (including many program chair positions) of over 300 conferences and and editorial boards. He served as an Associate Editor of IEEE Transactions on Computers and IEEE Transactions on Software Engineering. He has been a Program Committee Member of the top-2 real-time systems conferences: RTSS and RTAS, and the top Asian real-time systems conference: RTCSA. Dr. Cheng served as the Program Chair of SEA 2015, the 2015 First ACM Workshop on Declarative Programming for Real-Time and CPS, the 2016 First CPSWeek Workshop on Declarative CPS, and the 2017 First ESWeek Workshop on Declarative Embedded and CPS.
Currently, he is an Associate Editor of the IEEE mTransactions on Knowledge and Data Engineering, Electronics, Journal of Signal Processing Systems, and International Journal of Embedded Systems; and the Local Organization Chair of the 41st Real-Time Systems Symposium to be held in Houston, Texas, in December 2020.
He is a Senior Member of the IEEE and a Member of the ACM; an Honorary Member of INSTICC; and a Fellow of the Institute of Physics. Dr. Cheng is a recipient of numerous awards, including the NSF Research Initiation Award and the Texas HECB ARP Award. Recently, he received the 2016 UHCS Academic Excellence Award, the 2015 UH Lifetime Faculty Award for Mentoring Undergraduate Research, and two Outstanding Leadership Awards at ICESS 2014. Dr. Cheng was a 2017 UH Teaching Excellence Award Finalist and received an Outstanding Paper Award at ISORC 2017. Dr. Cheng authored the popular textbook titled Real-Time Systems: Scheduling, Analysis, and Verification. His RTAS 2008 WiP paper was one of 4 best (ACM SIGBED Review). He gave a keynote at the 2008 ACM CS Banquet at Lamar. His team won 5th place in the 1999 ACM South Central USA Programming Contest. He developed an undergraduate CPS course model published in the 2014 ACM Workshop on Design, Modeling, and Evaluation of CPS. Dr. Cheng was the Editor of ACM SIGBED Review (April 2005) and an ACM Faculty Advisor, and presented his latest tutorial at ACM ASPLOS 2019.
Available Lectures
To request a single lecture/event, click on the desired lecture and complete the Request Lecture Form.
Fault-Tolerant Regularity-Based Real-Time Virtual Resources

Many safety-critical applications employ embedded real-time systems where both timing and fault tolerance requirements must be continually satisfied. The Regularity-based Resource Partition...

Implementing Next-Generation Embedded Systems with Functional Reactive Programming and Real-Time Virtual Resources

The use of sophisticated digital systems to control complex physical components in real-time has grown at a rapid pace. These applications range from traditional stand-alone systems to...

Multi-Mode Task Scheduling for Preemptive Functional Reactive Programming

Functional Reactive Programming (FRP) provides an elegant way to express computation in domains such as interactive animations, robotics, computer vision, user interfaces, and simulation....

Practical Real-Time Virtual Resources: Transparent Task Scheduling on Evenly Distributed Temporal Resource Partitions

Real-time resource partitioning (RP) divides hardware resources (processors, cores, and other components) into temporal partitions and allocates these partitions as virtual resources...

Real-Time Virtual Resources: Static Approximation Algorithms for Regularity-based Resource Partitioning

Real-time resource partitioning (RP) divides hardware resources (processors, cores, and other components) into temporal partitions and allocates these partitions as virtual resources...

To request a tour with this speaker, please complete this online form.

If you are not requesting a tour, click on the desired lecture and complete the Request this Lecture form.

All requests will be sent to ACM headquarters for review.