Dr. Kalyanmoy Deb
Based in MI, United States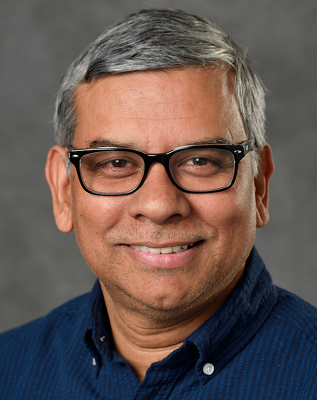 Bio:
Kalyanmoy Deb is University Distinguished Professor and Koenig Endowed Chair Professor of Department of Electrical and Computer Engineering at Michigan State University, USA. Prof. Deb's research interests are in evolutionary optimization and their application in multi-criterion optimization, modeling, and machine learning. He has been working in evolutionary computation and optimization fields for the past 35 years. He has been a visiting professor at various universities across the world including University of Skövde in Sweden, Aalto University in Finland, Nanyang Technological University in Singapore, and IITs in India. He was awarded IEEE Evolutionary Computation Pioneer Award for his sustained work in evolutionary multi-criterion optimization (EMO), Infosys Prize, TWAS Prize in Engineering Sciences, CajAstur Mamdani Prize, Distinguished Alumni Award from IIT Kharagpur, Edgeworth-Pareto award, Bhatnagar Prize in Engineering Sciences, and Bessel Research award from Germany. He received honorary Doctorate degree from University of Jyvaskyla, Finland in 2013. He is fellow of ACM, IEEE, ASME, and three Indian science and engineering academies. He has published over 620 research papers with Google Scholar citation of over 190,000 with h-index 135. He is in the editorial board on 10 major international journals. More information about his research contribution can be found from https://www.coin-lab.org.
Prof. Deb's NSGA-II paper for multi-criterion optimization was published in 2002 and has accumulated more than 50,000 Google Scholar citations. NSGA-II has been commercialized by at least three software companies in Europe and USA. He is one of the pioneers of the EMO field and is one of the top-cited researchers in the evolutionary computation field.

He received the prestigious ACM Fellow award in 2023. He has served in the SIGEVO's executive committee during 2007-2013. Soon after the inception of ACM's SIGEVO, he received ACM SIGEVO Impact award in 2016. He has been actively involved with SIGEVO's flagship annual conference entitled 'Genetic and Evolutionary Computation (GECCO)' conference as Editor of the proceedings, keynote and tutorial speaker, and track chair. He looks forward to serve as an ACM's Distinguished Lecturer to share his research and hopefully collaborate with other ACM researchers and young researchers in the near future.
Available Lectures
To request a single lecture/event, click on the desired lecture and complete the Request Lecture Form.