Professor Letizia Jaccheri
Based in Trondheim, Norway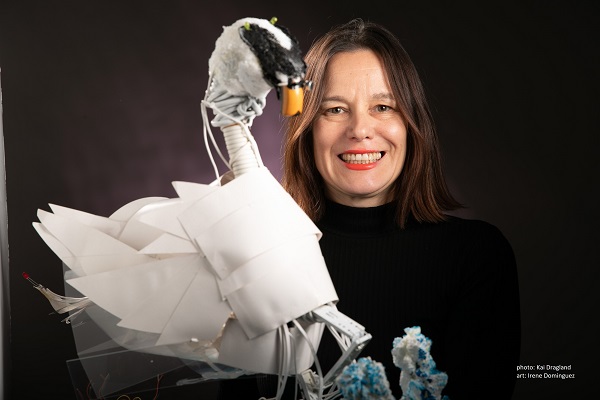 Bio:
Letizia Jaccheri (Ph.D. from Politecnico di Torino, Italy) is Professor at the Department of Computer Science of the Norwegian University of Science and Technology. Jaccheri's research is on: software engineering; entertainment computing; computational creativity; ICT-enabled social innovation. Jaccheri is the Norwegian representative and Vice President of IFIP TC14 on Entertainment Computing. She has published more than 200 papers in International conferences and journals. She has been teaching courses in software engineering at various levels since 1994. She has supervised PhD students, Post-doctoral students and acted as opponent for national and international defences.
From 2015 to April 2018 she was independent director of Reply S.p.A, an IT company with 6000 employees world wide.
She has been general chair of IFIP ICEC 2015, co-chair of ACM IDC 2018, and Program Chair of the European Computer Science Summit 2018. She participates to several Horizon 2020 projects, among which INITIATE INnovation through bIg daTa and socIal entrepreneurship; UMI-Sci-Ed Exploiting Ubiquitous Computing, Mobile Computing and the Internet of Things to promote STEM Education; SOCRATIC SOcial CReATive IntelligenCe Platform for achieving Global Sustainability Goals.
Letizia Jaccheri is passionate about dissemination of computer science and research to the general public and to contribute to recruit female students to computer science and research.
Homepage – https://www.ntnu.edu/employees/letizia.jaccheri
Blog - https://letiziajaccheri.org/
ACM Involvement:
Jaccheri is Senior ACM Member since 2017. She has been an active Professional member of ACM for more than a decade. She has also contributed to the ACM in the capacity of conference co-chair of ACM Interaction Design Children in 2018, workshop organizer for the 4th EICS 2012 ACM SIGCHI symposium on Engineering interactive computing systems. She has acted as reviewer and author for several ACM conferences and journals.
Available Lectures
To request a single lecture/event, click on the desired lecture and complete the Request Lecture Form.
From Software through Art to Sustainability

The main goal of my research through 30 years is to understand software by empirical studies. While researchers traditionally use students as subjects to pilot studies before they are...

Gender Issues in Computer Science Research, Education, and Society

This lecture addresses gender issues in CS from Research, Education, Society perspectives.

I start from UN Goal 5, Achieve gender equality and empower all women and...

To request a tour with this speaker, please complete this online form.

If you are not requesting a tour, click on the desired lecture and complete the Request this Lecture form.

All requests will be sent to ACM headquarters for review.