Dr. Gwanggil Jeon
Based in Incheon, Republic of Korea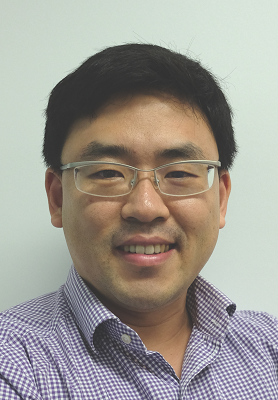 Bio:
Gwanggil Jeon received the B.S., M.S., and Ph.D. (summa cum laude) degrees from the Department of Electronics and Computer Engineering, Hanyang University, Seoul, Korea, in 2003, 2005, and 2008, respectively.
From 2009.09 to 2011.08, he was with the School of Information Technology and Engineering, University of Ottawa, Ottawa, ON, Canada, as a Post-Doctoral Fellow. From 2011.09 to 2012.02, he was with the Graduate School of Science and Technology, Niigata University, Niigata, Japan, as an Assistant Professor. From 2014.12 to 2015.02 and 2015.06 to 2015.07, he was a Visiting Scholar at Centre de Mathématiques et Leurs Applications (CMLA), École Normale Supérieure Paris-Saclay (ENS-Cachan), France. From 2019 to 2020, he was a Prestigious Visiting Professor at Dipartimento di Informatica, Università degli Studi di Milano Statale, Italy. He is currently a Full Professor at Incheon National University, Incheon, Korea. He was a Visiting Professor at Sichuan University, China, Universitat Pompeu Fabra, Barcelona, Spain, Xinjiang University, China, King Mongkut's Institute of Technology Ladkrabang, Bangkok, Thailand, and University of Burgundy, Dijon, France.
Dr. Jeon is an ACM Member, IEEE Senior Member, an Associate Editor of Sustainable Cities and Society, IEEE Access, Real-Time Image Processing, Journal of System Architecture, and MDPI Remote Sensing.
Dr. Jeon was a recipient of the IEEE Chester Sall Award in 2007, ACM's Distinguished Speaker in 2022, the ETRI Journal Paper Award in 2008, and Industry-Academic Merit Award by Ministry of SMEs and Startups of Korea Minister in 2020.
Available Lectures
To request a single lecture/event, click on the desired lecture and complete the Request Lecture Form.
Color Image Processing

This lecture addresses the problem of interpolating missing color components at the output of a Bayer color filter array (CFA), a process known as demosaicking. A luma-chroma demultiplexing...

To request a tour with this speaker, please complete this online form.

If you are not requesting a tour, click on the desired lecture and complete the Request this Lecture form.

All requests will be sent to ACM headquarters for review.