Dr. David G. Stork
Based in Portola Valley, CA, United States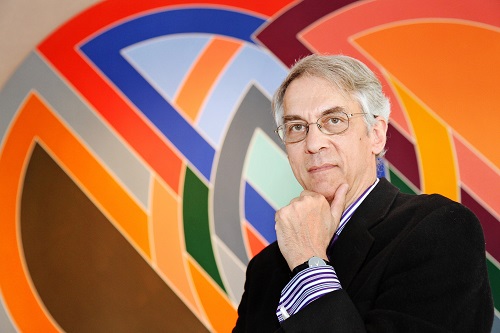 Bio:
Dr. David G. Stork is a graduate of MIT and the University of Maryland and has held faculty positions in Physics, Mathematics, Electrical Engineering, Computer Science, Statistics, Neuroscience, Psychology, and Art and Art History variously at Wellesley and Swarthmore Colleges, Clark, Boston, and Stanford Universities, and the Technical University of Vienna. He was Chief Scientist of the American arm of the $15B international Ricoh Company and Rambus Fellow at Rambus, Inc. He is currently teaching (part-time) in the departments of Computer Science, Statistics, and Electrical Engineering at Stanford University.
Stork is widely considered a pioneer in the application of rigorous computer vision and artificial intelligence to problems in the history and interpretation of fine art paintings and drawings, having published the first papers that used these techniques to settle debates in art history. He taught the disicpline's first courses at Stanford University and founded its first conference, now named Computer vision and analysis of art. He has lectured on the subject in 20 countries including at leading museums such as the Louvre, National Gallery London, National Gallery Washington, Metropolitan Museum, Kunsthistorisches Museum, Art Institute of Chicago, Getty Center, van Gogh Museum, Mauritshuis, Boston Museum of Fine Arts, Los Angeles County Museum of Art, and many others.
He has published over 280 technical papers and holds 63 issued US patents. Stork has won several best-paper awards and is a Fellow of IEEE, OSA, SPIE, IS&T, IAPR, IARIA and AAIA and a Senior Life Member of ACM. He co-created the PBS television documentary 2001: HAL's Legacy, which compared the computer science visions in the landmark film 2001: A Space Odyssey with actual developments, all in the namesake year. His eight books and proceedings volumes include Pattern classification (2nd ed.) by Duda, Hart and Stork (Wiley), HAL's Legacy: 2001's computer as dream and reality (MIT), and the forthcoming Pixels & paintings: Foundations of computer-assisted connoisseurship (Wiley).
Available Lectures
To request a single lecture/event, click on the desired lecture and complete the Request Lecture Form.