Professor Duncan P Brumby
Based in London, United Kingdom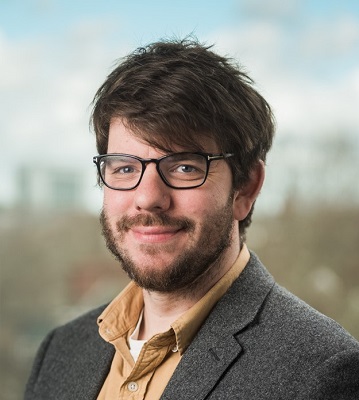 Bio:
Duncan Brumby is a Professor of Human-Computer Interaction (HCI) at University College London (UCL), where he leads a research group that is focused on understanding how people interact with computing technology. His team have introduced new research methods to the field through their pioneering use of crowdsourcing platforms to study naturally occurring self-interruptions, and through the development of novel computational approaches to modelling the harmful effects of driver distraction on safety and performance.
Brumby has an established reputation within HCI research community. He has published more than 90 research articles, which have been cited more than 2,500 times and have received numerous research excellence awards. He is the Editor-in-Chief of the International Journal of Human-Computer Studies – a leading journal that publishes original research on the design and use of interactive computer technology. He has served on the programme committee for the ACM SIGCHI conference since 2012 and was Subcommittee Chair for CHI 2018 and CHI 2019.
Brumby is an ACM Distinguished Speaker and an accomplished public speaker. He gave the opening keynote address at Irish HCI 2017, ISRIMT 2019, and the BPS Psychology Business Conference 2019. He has given more than 50 invited talks at leading universities, both within the UK (Birmingham, Cambridge, Cardiff, Glasgow, Manchester, Oxford) and internationally (Aalto, Carnegie Mellon, Georgia Tech, Groningen, Illinois Urbana-Champaign, National Tsing Hua, Rensselaer, Stanford), as well as leading industry research groups (Google, Microsoft Research, MobileLife, NASA, Nokia-Bell Labs, Yahoo!). You can watch Brumby's Inaugural Professorial Lecture here: https://www.youtube.com/watch?v=yTH0izRms2M.
Brumby is a leader in HCI education. He has led on innovative changes to the HCI curriculum and is a member of the ACM SIGCHI HCI Education Committee. He has been the Director of the HCI MSc program at UCL since 2016 — an internationally leading postgraduate HCI program that has a large international alumni network who have developed successful careers within technology multinationals, start-ups, government agencies, consultancies, and academia. He is a Faculty Graduate Tutor, a senior leadership role at UCL, which provides strategic direction for the development and delivery of postgraduate education across the university. He has taught on numerous international summer schools for PhD students on HCI research skills training. He has led courses on applying quantitative and qualitative methods in HCI research at CHI 2015, '16, '17. He was a Doctoral Consortium (DC) chair at CHI 2020, leading the unexpected but successful pivot to online delivery (read about that experience here: https://doi.org/10.1145/3404201), and will be a faculty mentor at the CHI 2023 DC.
Brumby received his PhD in Psychology from Cardiff University in 2005 and has previously held appointments at Drexel University (post-doc), Georgia Tech (visiting professor), Microsoft Research (research intern), and PARC (research intern).
Available Lectures
To request a single lecture/event, click on the desired lecture and complete the Request Lecture Form.