Dr. Rik Das
Based in Ranchi, India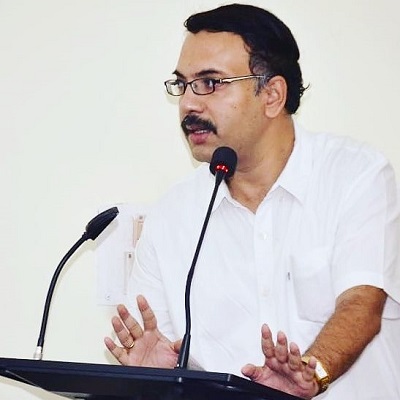 Bio:
Rik Das is an Assistant Professor for the Program of Information Technology at Xavier Institute of Social Service (XISS), Ranchi, India. He has over 16 years of experience in academia and collaborative research with various leading Universities and Organizations in India and abroad.
Rik is featured in uLektz Wall of Fame as one of the "Top 50 Tech Savvy Academicians in Higher Education across India" for the year 2019. He is also a Member of International Advisory Committee of AI-Forum, UK.
Rik is felicitated as an invited speaker in multiple technical events, conclaves, meetups and refresher courses on Information Technology organized by prominent bodies like University Grants Commission (Human Resource Development Centre), The Confederation of Indian Industry (CII), Software Consulting Organizations, MHRD initiative under Pandit Madan Mohan Malviya National Mission on Teachers and Teaching, IEEE Student Chapters, Computer Science/ Information Technology Departments of Leading Universities and many more.
Rik has received his Ph.D. (Tech.) and M.Tech. in Information Technology from the University of Calcutta, India. He is also a B.E. in Information Technology from the University of Burdwan, India.
Rik Das has collaborated with professionals from leading multinational software companies like TCS, CTS etc. for research work in the domain of content based image classification. His keen interest towards application of machine learning and deep learning techniques for designing computer aided diagnosis systems for medical images has resulted in joint publication of research articles with Professors and Researchers from various Universities abroad including College of Medicine, University of Saskatchewan, Canada, Faculty of Electrical Engineering and Computer Science, VSB Technical University of Ostrava, Ostrava, Czechia, Cairo University, Giza, Egypt and so on.

Rik Das has filed and published two Indian patents consecutively during the year 2018 and 2019 and has over 40 International publications till date with reputed publishers like IEEE, Springer, Emerald, Inderscience and so on. He has authored two books in the domain of content based image classification and has edited 3 volumes on machine learning and deep learning with IGI Global, CRC Press and De Gruyter, Germany, respectively. Many of his edited and authored volumes are currently in press awaiting release. Rik is an Editorial Board Member of International Journal of Hybrid Intelligence, Inderscience Publishers and has served as Organizing and Technical Committee Member of several National and International Conferences. He has also chaired sessions in International Conferences on Machine Learning.
Rik has founded a YouTube channel named 'Curious Neuron' to disseminate knowledge and information to larger communities in the domain of machine learning, research and development and open source programming languages. He is always open to discuss new research project ideas for collaborative work and for techno-managerial consultancies.
Available Lectures
To request a single lecture/event, click on the desired lecture and complete the Request Lecture Form.