Dr. Rik Das
Based in Ranchi, India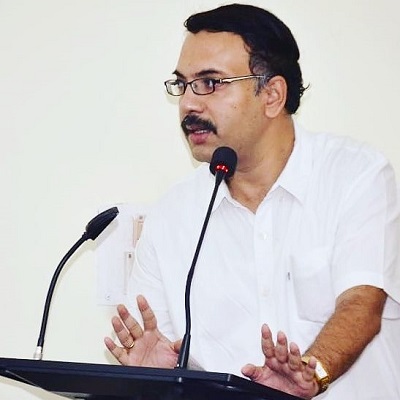 Bio:
Dr. Rik Das is a highly accomplished professional currently serving as a Principal Consultant (AI / ML) at PwC India. With an impressive background in both industry and academia, Dr. Das has garnered over 19 years of experience in Industrial and Academic Research, making him a distinguished thought leader in the field.
Prior to his current role, Dr. Das excelled as a Lead Software Engineer (AI/ML) at Siemens Technology and Services Pvt. Ltd., where he made significant contributions to cutting-edge projects. His expertise and innovative mindset led him to be recognized as an influential figure in the industry.
Dr. Das's contributions to the field have been recognized internationally. He has been conferred with the prestigious title of ACM Distinguished Speaker by the Association for Computing Machinery (ACM) in New York, USA, consecutively for two tenures. In addition, he holds the esteemed position of a Member of the International Advisory Committee of AI-Forum in the United Kingdom, further highlighting his global recognition.
Throughout his career, Dr. Das has actively engaged in research and academics, collaborating with various leading universities and institutes in India. Some of the notable institutions he has been associated with include Xavier Institute of Social Service, Narsee Monjee Institute of Management Studies (NMIMS) (Deemed-to-be-University), Globsyn Business School, and Maulana Abul Kalam Azad University of Technology, among others. His dedication to advancing knowledge and nurturing future talent in the field is evident through his extensive experience of over 17 years in research and academia.
As an ardent advocate of innovation, Dr. Das has undertaken collaborative research in multiple domains, leading to substantial contributions in the field. He has filed and published two Indian patents consecutively in the years 2018 and 2019, showcasing his commitment to pushing the boundaries of knowledge. Additionally, Dr. Das has an impressive portfolio of over 80 international publications with reputed publishers and has authored 10 books on the applications of AI/ML and Computer Vision.
Recognized as an authority in his field, Dr. Das has chaired numerous sessions in international conferences on Machine Learning, leveraging his expertise to contribute to the dissemination of knowledge and advancements in the field. He has also served as a resource person and invited speaker in multiple events and refresher courses on Information Technology, further establishing his reputation as a sought-after expert.
Dr. Das's passion for collaborative work and techno-managerial consultancies is evident through his willingness to engage in discussions on new research project ideas. His open-mindedness and eagerness to explore new avenues for innovation make him an invaluable asset to any collaborative endeavor.
With his extensive expertise, numerous accolades, and passion for driving advancements in AI/ML, Dr. Rik Das continues to make profound contributions to the field, inspiring the next generation of researchers and practitioners.
Available Lectures
To request a single lecture/event, click on the desired lecture and complete the Request Lecture Form.