Dr. Erik Brunvand
Based in UT, United States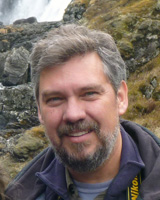 Bio:
Erik Brunvand is an Associate Professor of Computer Science in the School of Computing at the University of Utah. He is also the Director of the Computer Engineering Program - a separately accredited degree program that spans departments. His research interests are related generally to computer design and implementation. His research group is currently working on designing special-purpose computers for generating very realistic computer graphic images using a technique called ray tracing. His interests in computer design and engineering extend from the integration of software and hardware at a high level, to the detailed design of the processor, to its VLSI implementation. He has also done significant research in the area of asynchronous system and circuit design including a framework for syntax-directed design of asynchronous systems, and full processor designs using asynchronous techniques. He has published close to 100 articles and technical reports in areas ranging from computer design and VLSI, to arts/technology collaborations, and computer science education.
He is also fascinated with arts/technology collaborations. Starting in 2009 he has co-developed and taught a collaborative course with Paul Stout, a sculptor in the Department of Art and Art History at the University of Utah entitled Embedded Systems and Kinetic Art. This course involves computer science and art students working in teams to design and build collaborative computer-controlled kinetic artworks. He has also recently developed a new general-education course entitled Making Noise: Sound Art and Digital Media. This course introduces students from all parts of campus to technology and electronics through noise-making projects such as circuit bending (modifying an existing music-making or speaking toy to become a sound-art noise generator). He is a co-founder of Saltgrass Printmakers, a non-profit printmaking studio and gallery in Salt Lake City since 2004. This interest in arts/tech collaborations has led Prof. Brunvand to explore a variety of kinetic mixed media art pieces, many involving electronic control, and including sculptures that make their own drawings. He has shown his artwork in a wide variety of venues, including the ACM SIGGRAPH Art Gallery in 2014.
Professor Brunvand has organized a number of ACM and IEEE conferences including (as General Chair), ACM GLSVLSI 2012, IEEE Async 2011, IEEE Async 2001, IEEE ARVLSI 2001, and IEEE Async 1994. He has delivered courses for ACM SIGGRAPH in 2013, 2014, and 2015 and has given Keynote Adresses at ACM GLSVLSI 2015, IEEE Async 2014, IEEE Async 2013, and IEEE/IFIP VLSI-SoC 2012. He has also given a TEDx Salt Lake City talk on technological literacy in 2015.
Available Lectures
To request a single lecture/event, click on the desired lecture and complete the Request Lecture Form.
A Tale of Two Rendering Algorithms: Ray Tracing, Rasterization, and their Supporting Hardware

The desire for ever more complex and realistic graphics drives the computer graphics hardware industry. This interest in high-quality rendering spans the range of computer hardware from...

Computational Thinking Meets Design Thinking: Technology and Arts Collaborations

There seems to be an explosion of interest in exploring arts and technology connections: new media, digital media, kinetic art, new frontiers, emergent media, interdisciplinary,...

Technological Fluency through Circuit Bending

Electronic technology is pervasive in our modern world but how it actually works can be a mystery to many people. In 1999 and 2002 the National Research Council (NRC) released influential...

What Programmers Should Know about DRAM

Dynamic Random Access Memory (DRAM) is what makes up the "main memory" of most computer hardware. It's also much stranger than you might think, and has hidden complexity that...

To request a tour with this speaker, please complete this online form.

If you are not requesting a tour, click on the desired lecture and complete the Request this Lecture form.

All requests will be sent to ACM headquarters for review.