Dr. Margaret Burnett
Based in Corvallis, OR, United States
SIG Affiliations: SIGCHI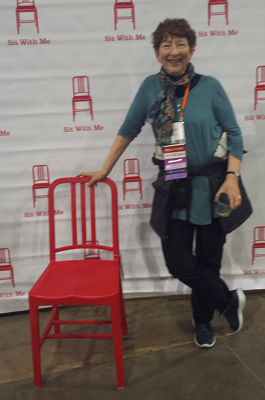 Bio:
Margaret Burnett is an OSU Distinguished Professor at Oregon State University. She began her career in industry, where she was the first woman software developer ever hired at Procter & Gamble Ivorydale. A few degrees and start-ups later, she joined academia, with a research focus on people who are engaged in some form of software development.
She was the principal architect of the Forms/3 and FAR visual programming languages, and co-founded the area of end-user software engineering, which aims to improve software for computer users that are not trained in programming.
She pioneered the use of information foraging theory in the domain of software debugging, and leads the team that created GenderMag, a software inspection process that uncovers gender inclusiveness issues in software from spreadsheets to programming environments.
Burnett is an ACM Distinguished Scientist, a member of the ACM CHI Academy,
and an award-winning mentor. She currently serves on three editorial boards, and has served in over 50 conference organization and program committee roles.
She is also on the Academic Alliance Advisory Board of the National Center for Women In Technology (NCWIT).
Available Lectures
To request a single lecture/event, click on the desired lecture and complete the Request Lecture Form.
End-User Software Engineering

End-user programming has become pervasive in our society, with end users programming simulations, courseware, spreadsheets, macros, mashups, and more. This talk considers what happens when we...

Is our software gender-inclusive?

Gender inclusiveness in the software workforce is receiving a lot of attention these days, but it overlooks a potentially critical factor—the software itself. Research into how individual...

Research Experiences for Undergraduates: Best Practices

Research Experiences for Undergraduates have been shown to have very positive results for recruitment, retention, and helping good students excel in computing majors. These experiences are particularly...

To request a tour with this speaker, please complete this online form.

If you are not requesting a tour, click on the desired lecture and complete the Request this Lecture form.

All requests will be sent to ACM headquarters for review.