Dr. Junying Chen
Based in Guangzhou, China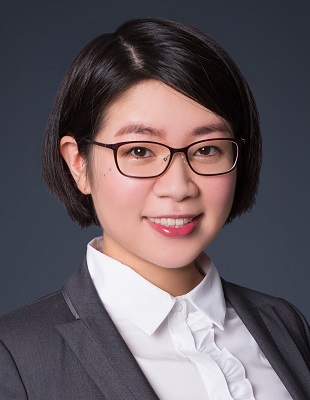 Bio:
Junying Chen received the B.E. degree in electronic and information engineering from Zhejiang University, Hangzhou, China, in 2007, and the Ph.D. degree in electrical and electronic engineering from The University of Hong Kong, Hong Kong, China, in 2013. She is currently an Associate Professor with the School of Software Engineering (SSE), South China University of Technology (SCUT), Guangzhou, China. She is the Assistant Director of the Key Laboratory of Big Data and Intelligent Robot (KLBDIR) of the Ministry of Education (MoE), the Principal Investigator (PI) of the Intelligent Medical Image Processing Laboratory of KLBDIR (MoE), the Core Member of the research team of intelligent software and robots in SCUT, and the Associate Director of the Executive Committee in the Faculty Congress of SSE.
She is a recipient of the Young Innovative Talent Program of Universities in Guangdong Province, a Science and Technology Consulting Expert of Guangdong Province, an expert in the Digital Government of Guangdong Province, and an expert in the Chinese Association of Automation. She is the Distinguished Member of China Computer Federation, the Senior Members of IEEE, China Society of Image and Graphics, and Chinese Society of Biomedical Engineering. She is also the members of ACM, ACM-W, IEEE-HKN, IEEE-CIS, IEEE-WIE, AAAI, MICCAI, and ACL. She mainly engages in scientific research in pattern recognition, deep learning, multi-source/multi-modal feature fusion, intelligent image/video processing, medical ultrasound imaging, high-performance computing, etc. She is the PI of research projects funded by National Natural Science Foundation of China, Guangdong Natural Science Foundation, Guangzhou Science and Technology Program, National Key Laboratory open project, and Fundamental Research Funds for Central Universities projects, and participates in a number of national, ministerial, and provincial key research projects.
She published more than 40 papers in academic journals and conferences as the first author or corresponding author, is authorized 1 invention patent, 5 utility model patents, and 27 software copyrights, published 2 books, edited 3 conference proceedings, and received the Second Prize for Technological Invention from China Computer Federation Science and Technology Award and Second Prizes of Excellent Papers of Guangdong Computer Academy. The highest number of citations for a single paper she published is 270 (which is published in CVPR 2021), and the results of the paper were reported in the "Quick Review" column of the Chinese Society of Image and Graphics. The research results have been launched in the form of WeChat applets for more than 2 years, have been promoted and applied in many hospitals in Guangdong Province, Jiangxi Province, etc., and have been selected into "Technical Public Welfare Case Collection in China Computer Federation 2022".
Available Lectures
To request a single lecture/event, click on the desired lecture and complete the Request Lecture Form.
To request a tour with this speaker, please complete this online form.
If you are not requesting a tour, click on the desired lecture and complete the Request this Lecture form.
All requests will be sent to ACM headquarters for review.