Dr. Juan Pablo Hourcade
Based in Iowa City, IA, United States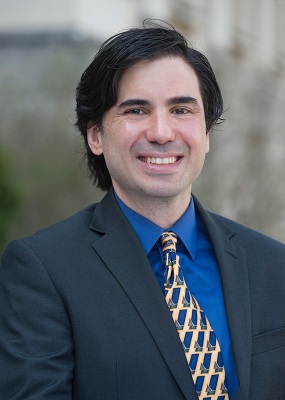 Bio:
Juan Pablo Hourcade is a Professor at The University of Iowa's Department of Computer Science and Director of Graduate Studies for the Interdisciplinary Graduate Program in Informatics. His main area of research is Human-Computer Interaction, with a focus on the design, implementation and evaluation of technologies that support creativity, collaboration, well-being, healthy development, and information access for a variety of users, including children and older adults.
Dr. Hourcade is the author of Child-Computer Interaction, the first comprehensive book on the topic, now in its second edition, and has held various leadership roles in his research community over the past two decades. These include being Papers Co-Chair for the CHI 2016 and 2017 and conferences, Co-Chair of the IDC 2013 conference, Papers Co-Chair for IDC 2003 and 2004, and Program Co-Chair for CLIHC 2021. He is in the Editorial Board of Interacting with Computers and the International Journal of Child-Computer Interaction.
Available Lectures
To request a single lecture/event, click on the desired lecture and complete the Request Lecture Form.
Giving Out Superpowers: A Discussion of Ethics, Cognitive Processes, and the Future of Interactive Technology

The use of interactive technologies is changing the way our cognitive processes work: from perception to memory, attention, learning, problem solving, communication, and metacognition. In...

Universal Interactions for Children

Computer literacy and access are increasingly critical to satisfy basic needs and rights (e.g., education, participation in a democracy, transportation, purchases). This means computer software...

To request a tour with this speaker, please complete this online form.

If you are not requesting a tour, click on the desired lecture and complete the Request this Lecture form.

All requests will be sent to ACM headquarters for review.