Professor Sheldon H Jacobson
Based in Urbana, IL, United States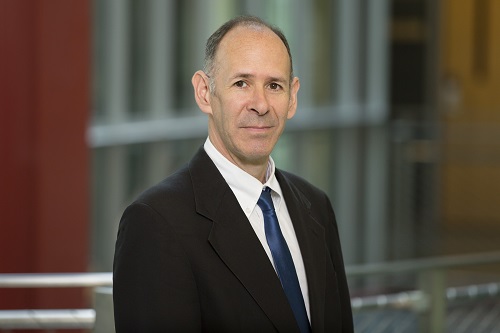 Bio:
Sheldon H. Jacobson is a Founder Professor of Computer Science at the University of Illinois at Urbana-Champaign. He holds a B.Sc (Mathematics) from McGill University and a Ph.D. (Operations Research) from Cornell University. Sheldon research interests focus on using operations research and artificial intelligence to address public sector problems and to inform public policy. His research on risk-based aviation security provided the foundational concepts that informed the design of TSA Precheck. His research on computational redistricting demonstrates how optimization-based artificial intelligence can be used to address gerrymandering (http://redistricting.cs.illinois.edu). His research on NCAA basketball March Madness analytics is a STEM Learning Laboratory for high school and undergraduate students, http://bracketodds.cs.illinois.edu, attracting over 800,000 page views since its launch in 2012. His research has been reported in the Washington Post, the Chicago Tribune, and the Los Angeles Times, and featured on CNBC's Street Signs and The Closing Bell, MSNBC's Weekends with Alex Witt, Washington Post Radio, CBS This Morning, CBC Canada News, and BBC World News. Sheldon has provided services to both government agencies and professional societies. He has briefed personnel within the Office of Science and Technology Policy and the Advisory Committee on Immunization Practice. He has served on committees for the National Research Council and the National Academy of Medicine, and led the NSF-Funded workshop, Setting a Broader Impacts Innovation Roadmap. He has served as a NSF Program Director (2012-2014) and as a panelist at the 2019 INFORMS Government & Analytics Summit. Sheldon's research has been recognized with several awards, including the INFORMS Impact Prize, the Aviation Security Research Award (Aviation Security International), and a Guggenheim Fellowship. He is an elected Fellow of INFORMS, the Institute of Industrial and Systems Engineers (IISE), and the American Association for the Advancement of Science (AAAS).
Available Lectures
To request a single lecture/event, click on the desired lecture and complete the Request Lecture Form.
To request a tour with this speaker, please complete this online form.
If you are not requesting a tour, click on the desired lecture and complete the Request this Lecture form.
All requests will be sent to ACM headquarters for review.