Professor Anura Jayasumana
Based in Fort Collins, CO, United States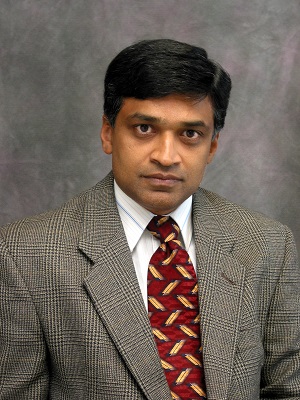 Bio:
res_apj_ACM_DL_0120.Anura Jayasumana is a Professor in Electrical & Computer Engineering at Colorado State University, where he also holds joint appointments in Computer Science and Systems Engineering Departments. Prof. Jayasumana's areas of expertise include network and data mining, network analytics, Internet of Things, network coordinate systems, peer-to-peer networks, detection of distributed patterns, and profile detection in social network data.
He has served as the Principal Investigator/Co-PI/Project Member of numerous DARPA, NSF, AFRL, ARL, DoJ/NIJ (Department of Justice) and industry funded projects. He was also a member of the NSF Engineering Research Center for Collaborative Adaptive Sensing of the Atmosphere, and served as CASA Education & Outreach Lead at CSU. He has served extensively as a consultant to industry dealing with cutting-edge technologies, was involved with a start-up company, and has served as an expert witness.
Professor Jayasumana is a member of the ACM. He served as an IEEE Communications Society Distinguished Lecturer from 2014-201. He has an extensive record of keynote speeches, distinguished lectures, research seminars and tutorials. He received the Ph.D. and M.S. degrees in Electrical Engineering from the Michigan State University, and B.Sc. degree in Electronics & Telecommunications Engineering from the University of Moratuwa. See http://www.engr.colostate.edu/~anura for additional details.
Available Lectures
To request a single lecture/event, click on the desired lecture and complete the Request Lecture Form.
To request a tour with this speaker, please complete this online form.
If you are not requesting a tour, click on the desired lecture and complete the Request this Lecture form.
All requests will be sent to ACM headquarters for review.