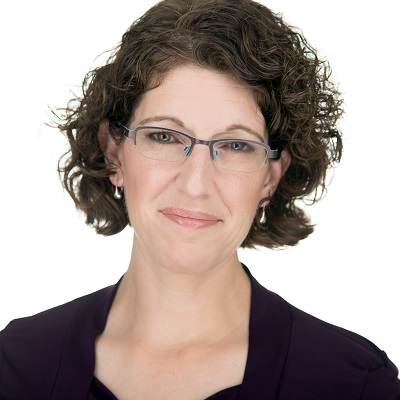 Bio:
Carol Smith is a Senior Research Scientist in Human-Machine Interaction at Carnegie Mellon University's (CMU) Software Engineering Institute and an adjunct instructor for CMU's Human-Computer Interaction Institute.
She has been conducting research to improve the human experience across industries for 20 years and working to improve artificial intelligent (AI) systems since 2015. Her current research focus is making tools to support the creation of responsible and ethical emerging technologies such as AI and interactions with autonomous vehicles.
Carol has led research and interaction design projects with nonprofit organizations, large corporations, government agencies, and academia. Her work has improved experiences with physical hardware and digital interfaces for: web sites, software applications (cloud and on-premise) and mobile applications, in primarily Agile environments. Industries have included: automotive; cosmetic; defense; e-commerce; education; finance; healthcare; insurance; manufacturing; mining; and retail.
Carol is recognized globally as a leader in HCI with multiple publications, over 160 speaking engagements in 45 cities around the world, and as an active HCI community organizer. Carol holds an M.S. in Human-Computer Interaction from DePaul University.
Available Lectures
To request a single lecture/event, click on the desired lecture and complete the Request Lecture Form.
AI and Machine Learning Demystified

Artificially intelligent (AI) systems are becoming part of our everyday lives. This session will provide basic information about artificial intelligence, machine learning, and the ethical...

Being Actively Ethical: Dynamic HCI for AI

Artificially intelligent (AI) technologies are exciting and with them come new and intimidating responsibilities. How do we understand and clarify our users' needs for transparency,...

Gearing up for Ethnography

Prepping for research can be intimidating, and there will never be enough time or resources. Carol will share her personal experiences in the field, both good and bad. She has learned the...

Implementing Ethics in Emerging Technologies

Ethics discussions abound, but translating "do no harm" into our work is frustrating at best, and obfuscatory at worst. We can agree that keeping humans safe and in control is...

Techniques for Integrating HCI into Agile Efforts

Even experienced HCI practitioners struggle with balancing research and evaluation methods that inform good design, while supporting continuous releases in a fast-paced environment. Carol...

To request a tour with this speaker, please complete this online form.

If you are not requesting a tour, click on the desired lecture and complete the Request this Lecture form.

All requests will be sent to ACM headquarters for review.