Dr. Shamik Sural
Based in Kharagpur, India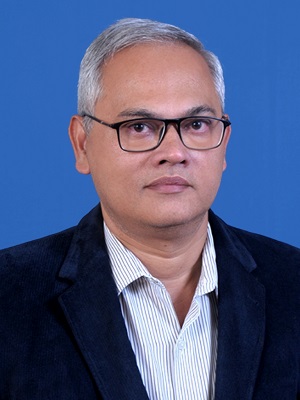 Bio:
Shamik Sural is a full professor in the Department of Computer Science and Engineering, Indian Institute of Technology (IIT) Kharagpur. He received the Ph.D. degree from Jadavpur University, Kolkata, India in the year 2000. Before joining IIT Kharagpur in 2002, he spent more than a decade in the Information Technology industry working in India as well as in Michigan, USA.
Shamik was a recipient of the Alexander von Humboldt Fellowship for Experienced Researchers in 2009, which enabled him to carry out collaborative research at the Technical University of Munich, Germany. Later in 2018, he was awarded a Humboldt Foundation Alumni Fellowship for a renewed research stay in Germany. He also spent the Fall 2019 semester at Rutgers University, USA as a Fulbright scholar engaged in both teaching and research. During this period, he visited several other universities in the USA for delivering invited lectures.
Shamik's research has been funded by a number of government organizations in India like the Department of Science and Technology, Ministry of Human Resource Development and the Ministry of Electronics and Information Technology, as well as by the industry including CISCO, National Semiconductor Corporation and Flipkart. He also served as a consultant in an NSF funded project executed at Rutgers University, USA.
Shamik is a senior member of IEEE and has previously served as the Chairman of the IEEE Kharagpur Section in 2006. He is currently on the editorial boards of IEEE Transactions on Dependable & Secure Computing, IEEE Transactions on Services Computing and Sadhana – a journal of the Indian Academy of Sciences. He has published more than two hundred research papers in reputed international journals and conferences. His research interests include computer security, data mining and multimedia systems.
Shamik is a member of ACM and has regularly published in ACM conferences like the ACM Conference on Access Control Models & Technologies, ACM Conference on Web Science and ACM Conference on Data and Application Security and Privacy, as well as in ACM journals like the ACM Transactions on Management Information Systems, ACM Transactions on The Web, ACM Transactions on Information Systems, ACM Transactions on Intelligent Systems and Technology, ACM Transactions on Internet Technology and ACM Computing Surveys. He has also served on the program committees of several ACM conferences.
Available Lectures
To request a single lecture/event, click on the desired lecture and complete the Request Lecture Form.
Access Control: Foundations and Recent Advancements

Access control is one of the most important pillars of computer security and is a well-researched topic in this field spanning more than four decades. Access control mechanisms, typically...

To request a tour with this speaker, please complete this online form.

If you are not requesting a tour, click on the desired lecture and complete the Request this Lecture form.

All requests will be sent to ACM headquarters for review.