Mr. Kim W. Tracy
Based in Terre Haute, IN, United States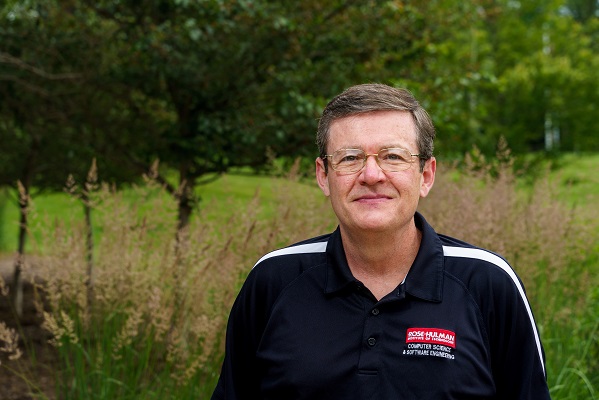 Bio:
Kim W. Tracy has extensive and varied experience with many different aspects of software development and in computing education. He's worked on a wide variety of software ranging from system software (UNIX and network systems at Bell Labs) to database systems and expert systems during his over 30-year career. While at Bell Labs, he worked on a number of different products including the 5ESS Telephone Switch as well as consulting for clients around the world. He also served as Northeastern Illinois University's Chief Information Officer for a decade and oversaw all aspects of the technology used by the university. He's taught many courses in computer science that include traditional computer science, software engineering, and information technology for many different universities, beginning part-time over 30 years ago. He currently teaches full-time in the Computer Science and Software Engineering department at Rose-Hulman Institute of Technology, including a course on software history. He's also been heavily involved in ABET computing program accreditation and in volunteer leadership roles in other professional societies. He's recently authored a textbook on software history for ACM Books and co-authored another book on object-oriented AI. He's a senior member of ACM and IEEE, a member of SHOT and currently serves on the ACM History Committee.
ACM Involvement
Member of ACM History Committee: 2014-present
ACM SIG Governing Board (SGB) representative from History Committee: 2017-present
SIGCSE grant recipient for development of software history examples: 2018
Author of ACM Books book: Software: A Technical History 2021
Computing Accreditation (CSAB/ABET) program evaluator, commissioner, team chair, ExCom: about 1993-present
Available Lectures
To request a single lecture/event, click on the desired lecture and complete the Request Lecture Form.
Software History - Specific topic to be chosen

This lecture covers a specific area of software's history and how it has evolved over time. The topics can range from early computers and their software (up to about 1955),...

Software History - Why is it important?

This lecture covers why it is important for computing professionals to study software history, includes a number of specific examples, and details how software history can be studied as part of an...

To request a tour with this speaker, please complete this online form.

If you are not requesting a tour, click on the desired lecture and complete the Request this Lecture form.

All requests will be sent to ACM headquarters for review.