Dr. Rizwan Ahmed
Based in Nagpur, India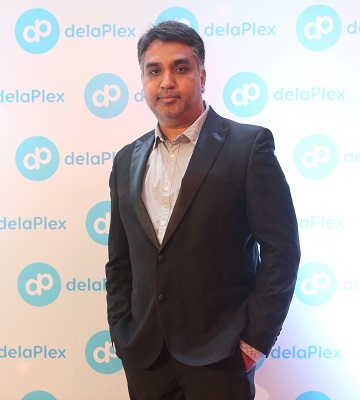 Bio:
Dr. Rizwan Ahmed is Chief Technology Officer (CTO) at delaPlex- http://www.delaplex.com/. He is a "Professional Member" of ACM and actively involved in various activities of "ACM Nagpur Chapter".
He has over 18 years of professional experience in IT industry in various roles as innovative, hands-on technology executive with a proven track record of leading the design, development & program/project management of high technology projects and solutions, while continuously improving the processes and procedures. His specialties include Pre-sales, Product Strategy, Delivery and Project Management, Building and managing distributed teams, Agile Development, Operations, Mobile Application Development, Multi-tenant SaaS Enterprise Software, LAMP, Java and MS Technology stacks, Artificial Intelligence/Machine Learning, Blockchain, Mobile and Digital Forensics, and more. Rizwan has been part of delaPlex's founding team which is driving force in growing the company from its inception in 2008.
Dr. Rizwan also works as "Independent Consultant for Cyber Security and Digital and Mobile Forensic Investigator" for various Private, Government and Law Enforcement Agencies in India and abroad. Dr. Rizwan also has experience in Academia and has been associated with many top institutes from India.
Dr. Rizwan was awarded PhD in Computer Science and Engineering from Nagpur University on the topic of "Analysis and Design of Efficient Generalized Forensics Framework for Mobile Devices". He is one of the first recipient of PhD in the field of mobile forensics in India.
He has been awarded as "IT Technology Hero Award 2008" by Microsoft from over 900 technologists, and more than 10,000 developers, IT Professionals worldwide. He is also included in "Marquis Who's Who in the World® 2016" considering his contributions and achievements so far. He has been awarded with ITNext Magazine's "NEXT100 Future CIO 2017" award from more than 5000 IT Technology managers in India. He has been awarded as "Most Innovative 100 CIOs/CTOs of India 2018" from all CIOs/CTOs from throughout India. He has been recently awarded as "CTO of the Year" at "Nagpur Leadership Awards 2019". Dr. Rizwan's work, achievements and interviews have been featured and quoted in a multitude of newspapers, television, radio and online media in many languages.
Dr. Rizwan has published over 50 technical research papers in International/National Journals, Conferences in the field of Mobile Forensics, Digital Forensics, Network Security, e-Learning and M-Learning, Genetic Algorithms and Genetic Programming, and Software Engineering & Project Management. His research work is listed in "Top 3%" of worldwide researchers on Academia (https://www.academia.edu/) from past few years. He is recipient of multiple Best Research Paper Awards. He is regularly invited as Speaker at many National and International Conferences, Events and Panel Discussions in India and abroad and has delivered more than 100 talks so far.
Social Media Profiles:
• LinkedIn: https://www.linkedin.com/in/dr-rizwanahmed
• Twitter: https://twitter.com/TheTriage


Available Lectures
To request a single lecture/event, click on the desired lecture and complete the Request Lecture Form.