Dr. Mamoun Alazab
Based in Bayview, ACT, Australia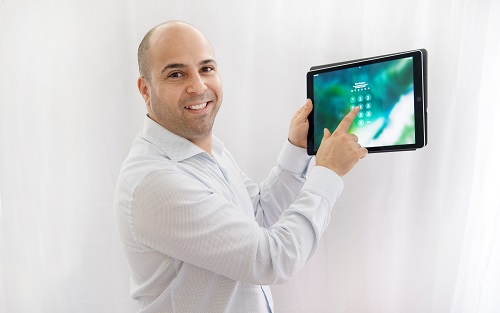 Bio:
Mamoun Alazab is anAssociate Professor at the College of Engineering, IT and Environment at CharlesDarwin University, Australia. He received his PhD degree in Computer Sciencefrom the Federation University of Australia, School of Science, InformationTechnology and Engineering. He is a cyber security researcher and practitionerwith industry and academic experience. Alazab's research is multidisciplinarythat focuses on cyber security with a focus on cybercrime detection andprevention. He has more than 300 research papers and 9 authored/edited books. He received several awards, including: the NT Young Tall Poppy (2021) from the Australian Institute of Policy and Science (AIPS), IEEE Outstanding Leadership Award (2020), the CDU College of Engineering, IT and Environment Exceptional Researcher Award in (2020) and (2021), and 4 Best Research Paper Awards. He is ranked in top 2% of world's scientists in the subfield discipline of Artificial Intelligence (AI) and Networking & Telecommunications, in the study published in PLOS Biology. He was ranked in the top 10% of 30k cyber security authors. He serves as the Associate Editor of IEEE Transactions on Computational Social Systems, IEEE Transactions on Network and Service Management (TNSM), IEEE Internet of Things Journal, ACM Digital Threats: Research and Practice, ACM Distributed Ledger Technologies: Research and Practice, Complex & Intelligent Systems. He is a Senior Member of the IEEE and a Distinguished Speaker of the ACM on the topic of Security and Privacy. He is the founding chair of the IEEENorthern Territory (NT) Subsection.
Available Lectures
To request a single lecture/event, click on the desired lecture and complete the Request Lecture Form.
To request a tour with this speaker, please complete this online form.
If you are not requesting a tour, click on the desired lecture and complete the Request this Lecture form.
All requests will be sent to ACM headquarters for review.