Dr. Stephen Brewster
Based in Glasgow, United Kingdom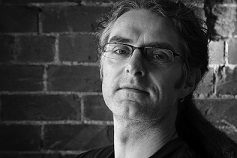 Bio:
Stephen Brewster is a Professor of Human-Computer Interaction in the School of Computing Science at the University of Glasgow. He got his PhD in auditory interface design at the University of York. After a period spent working in Finland and Norway, he has worked in Glasgow since 1995. He leads the Multimodal Interaction Group, which is very active and has a strong international reputation in HCI (http://mig.dcs.gla.ac.uk). His research focuses on multimodal HCI, or using multiple sensory modalities and control mechanisms (particularly audio, haptics and gesture) to create a rich, natural interaction between human and computer. His work has a strong experimental focus, applying perceptual research to practical situations. A long-term focus has been on mobile interaction and how we can design better user interfaces for users who are on the move. Other areas of interest include VR/AR, wearable devices and in-car interaction. He pioneered the study of non-speech audio and haptic interaction for mobile devices with work starting in the 1990's.
Brewster's work has had over 18,000 citations. He was a General Chair of CHI 2019 in Glasgow, CHI papers chair in 2013 and 2014, and has previously chaired MobileHCI, EuroHaptics and TEI. He is a member of the ACM SIGCHI Academy, an ACM Distinguished Speaker and a Fellow of the Royal Society of Edinburgh. He is also a member of the ACM CHI Steering Committee, setting the direction for the CHI conference series.
Available Lectures
To request a single lecture/event, click on the desired lecture and complete the Request Lecture Form.
To request a tour with this speaker, please complete this online form.
If you are not requesting a tour, click on the desired lecture and complete the Request this Lecture form.
All requests will be sent to ACM headquarters for review.