Dr. Stephen Brewster
Based in Glasgow, United Kingdom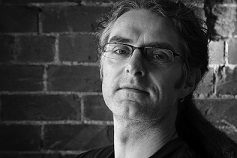 Bio:
Stephen Brewster is a Professor of Human-Computer Interaction in the School of Computing Science at the University of Glasgow. He got his PhD in auditory interfaces at the University of York. After a period spent working in Finland and Norway, he has worked in Glasgow since 1995. He leads the Multimodal Interaction Group, which is very active and has a very strong international reputation. His research focuses on multimodal HCI, or using multiple sensory modalities and control mechanisms (particularly audio, haptics and gesture) to create a rich, natural interaction between human and computer. His work has a strong experimental focus, applying perceptual research to practical situations. A long term focus has been on mobile interaction and how we can design better user interfaces for users who are on the move. Other areas of interest include accessibility, wearable devices and in-car interaction. He pioneered the study of non-speech audio and haptic interaction for mobile devices with work starting in the 1990's.
According to Google Scholar, he has 375 publications. He has served as an Associate Chair, Sub-Committee Chair and Papers Chair, and has chaired the Interactivity, Doctoral Consortium and Student Design Competition tracks at ACM CHI.
Available Lectures
To request a single lecture/event, click on the desired lecture and complete the Request Lecture Form.
To request a tour with this speaker, please complete this online form.
If you are not requesting a tour, click on the desired lecture and complete the Request this Lecture form.
All requests will be sent to ACM headquarters for review.