Dr. Federico Cerutti
Based in Brescia, Italy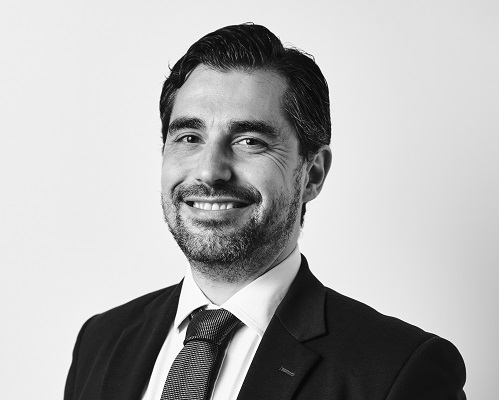 Bio:
Dr Cerutti is a Rita Levi-Montalcini Fellow at the University of Brescia (Italy). The Rita Levi-Montalcini programme is a highly prestigious fellowship from the Italian Ministry of Research with an acceptance rate lower than 8%. He is also the Chair of the University of Brescia branch of the Italian National Cybersecurity Laboratory. Previously he served as Academic Director of the Data Science Academy of Cardiff University and as programme leader for the Master in Artificial Intelligence of Cardiff University. He is also one of the Expert Evaluator for the Evaluation of Research Quality (analogous to the UK REF) Italian National Agency for the Evaluation of Universities and Research Institutes.
He received his MSc in Computer Science and Engineering (cum laude) in 2008 and his PhD in Computer Science in 2012 from the University of Brescia (Italy). After a research fellowship at the University of Aberdeen, he has become a Lecturer at Cardiff University in 2015 and then Senior Lecturer in 2018. He currently holds the Academic Qualification as Associated and as Full professor from the Italian Ministry of Research (resp. from 2018 and 2019).
His research activity is focused mainly on artificial intelligence and nonmonotonic reasoning (in particular argumentation theory), and decision support with uncertainty. He studied suitable models of arguments and critiques for practical reasoning and decision support and provided efficient algorithms for solving relevant problems in argumentation theory, thus significantly improving the current state-of-the-art. In 2015, 2017, and 2019, he gave tutorials on argumentation theory at the International Joint Conference on Artificial Intelligence, the most important venue for artificial intelligence. In 2016, he delivered a series of lectures at the Second Summer School on Argumentation.
He is co-author of more than 75 peer-reviewed papers, including several journal papers, and co-editor of two books.
He is a member of the ACM since June 2013 and an ACM distinguished speaker since 2021. Check also his website https://federico-cerutti.unibs.it
Available Lectures
To request a single lecture/event, click on the desired lecture and complete the Request Lecture Form.
To request a tour with this speaker, please complete this online form.
If you are not requesting a tour, click on the desired lecture and complete the Request this Lecture form.
All requests will be sent to ACM headquarters for review.