Professor Luigina Ciolfi
Based in Cork, Ireland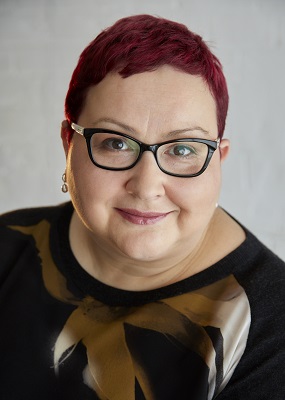 Bio:
Luigina Ciolfi is Professor of Human-Computer Interaction in the School of Applied Psychology at University College Cork, Ireland. She was previously Professor of Human Centred Computing in the Cultural Communication and Computing Research Institute at Sheffield Hallam University (UK), and a lecturer and senior researcher in the Interaction Design Centre, University of Limerick (Ireland). She has held visiting roles at the University of Rome Tor Vergata (Italy) and at Maynooth University Social Sciences Institute (Ireland). She is an Academic Member of Lero – The Science Foundation Ireland Research Centre for Software. Luigina holds a Ph.D. (University of Limerick) and a Laurea (BA+MA) summa cum laude (University of Siena), both specialising in Human-Computer Interaction. Luigina is an interdisciplinary qualitative scholar researching human practices and experiences of digital technologies in everyday settings, with a focus on collaboration, participation and placemaking. Her work connects computing, social sciences and design, and aims to understand and design digital technologies in a thoughtful and participatory way. She is experienced in bridging understanding and knowledge in multidisciplinary teams, and has explored in-depth the domains of cultural heritage technologies and of digitally-mediated knowledge work in informal workspaces. Luigina has published extensively in HCI, CSCW (Computer-Supported Cooperative Work) and Interaction Design. She has authored over 100 publications, including two monographs, and has edited several books and collections.
Luigina is a Senior Member of the ACM and has been a member of the ACM CSCW Steering Committee. She has also served as: General Co-Chair, CSCW 2021; Subcommittee Co-Chair, CHI 2018 & 2019; Papers Co-Chair, CSCW 2015; Chair of the SIGCHI Community "Heritage Matters" (2013-2016); Working Papers Co-Chair, GROUP 2016; Workshops Co-Chair, GROUP 2012; Demos Co-Chair, CSCW 2012 and CSCW 2010; Doctoral Consortium panelist, CSCW 2012 & 2016; Associate Chair for CHI, DIS, TEI, Ubicomp and GROUP. She initiated and co-chaired the CHI 2016 & 2017 Career Development Forum. Luigina is a founding member of the Ireland ACM SIGCHI chapter.
Luigina has been a referee for many other conferences and journals. She is an Associate Editor for the CSCW Journal, General Chair of ECSCW 2017, and a Member of EUSSET – The European Society for Socially Embedded Technologies and of the British Psychological Society. Luigina has delivered over 50 invited talks and 10 keynote addresses in fourteen countries, and serves as an expert evaluator for many national and international institutions and agencies, including the European Commission.
Available Lectures
To request a single lecture/event, click on the desired lecture and complete the Request Lecture Form.
To request a tour with this speaker, please complete this online form.
If you are not requesting a tour, click on the desired lecture and complete the Request this Lecture form.
All requests will be sent to ACM headquarters for review.