Dr. Gilbert Cockton
Based in Sunderland, United Kingdom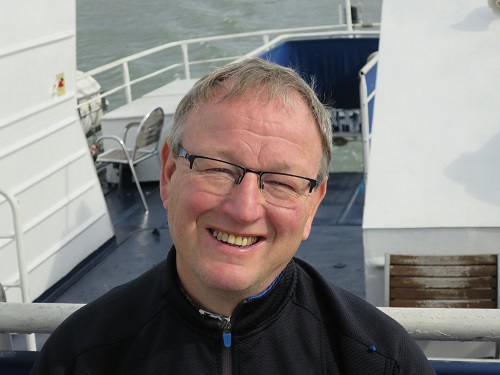 Bio:
Gilbert Cockton retired in February 2019 as Professor of Design Theory at Northumbria University, where he continues to supervise completing PhD students and returned to the School of Computing at the University of Sunderland as a part-time professorial research fellow in April 2016. He retired from that post in March 2021 and is now an Emeritus Professor at both Northumbria and Sunderland. He continues to serve as an external examiner and reviewer for HCI programmes, PhDs, publications, and departmental reviews, as a visiting professor, and as an invited expert on research projects.
Gilbert has worked in Interaction Design for almost 40 years, starting with design and implementation of e-learning programs as a high school teacher, followed by freelance games programming. These interests led him to pursue a PhD on User Interface Architectures and Specification. Much of his time since his PhD studentship was spent working for and within businesses in the Scottish HCI Centre, for Bell Northern (now Nortel) research, MARI Computer Systems, Microsoft Research, several consultancy assignments and directing major regional digital sector support projects (Digital Media Network, CODEWORKS NITRO, HEFCE Digital CoKE). In the latter roles, he contributed to the northeast of England's development into a major centre of creative digital technology.
Gilbert's Human-Computer Interaction research draws on a multidisciplinary background (Humanities and Applied Human Science bachelors and postgraduate degrees, Computer Science PhD, UK national NESTA fellowship on value-centred design). He has published on software architectures, specification notations, context of use, accessibility, usability, user experience, e-learning, design theory, and resources for design work (including agile/lean). His main interest is approaches to software design that balance and integrate creative, strategic, and engineering factors. While agile approaches have made good progress over the last two decades, they still can learn much from creative and strategic business practices. At Northumbria University's School of Design, he worked across a range of studio environments, which has given him extensive experience of creative practices that are still not properly understood in mainstream software design.
His work is highly cited, with over 270 publications since 1985 and almost 260 invited presentations in 25 countries (including 19 keynotes). He has presented courses for over 30 years to mixed academic and industry audiences at ACM CHI and other major events. He has served on editorial boards for journals and book series, and in major roles in IFIP and UK (BCS) conferences. He has been involved in the supervision or examination of over 90 PhD students in Design, Computing and related HCI disciplines. He has directed funded projects with a total value of almost $9M including leadership roles in two large research networks spanning dozens of European countries (MAUSE and TwinTide). He has held 5 professorial positions in the UK and Netherlands (2 in Design and 3 in Computing). He has advised projects in Finland, Japan, and Poland.
Gilbert was an Editor-in-Chief of ACM Interactions magazine (2016-2020). He has been involved in ACM SIGCHI since 1992, as co-chair for posters and short talks for INTERCHI'93. He was a general chair for CHI 2003, has also chaired tracks at CHI 1998, 2000, 2009, 2010 and 2012, and was a subcommittee/associate papers chair for CHI 2000 and 2001, and from 2008-2011. Between 1997 and 2009 he served on a SIGCHI International Advisory Task Force, a publications working group, its Conference Management Committee, and its SIGCHI Social Impact and Service Awards Committee. He was a Member of the ACM Software Systems Award Subcommittee (1999-2003, Chair 2002).
Available Lectures
To request a single lecture/event, click on the desired lecture and complete the Request Lecture Form.
Being a Human-Focused Team Player in a Competitive Creative Industry

Many countries classify software as a creative industry. Creatively educated designers have become ever more common in software development over the last decade and a half, and are often...

Full STEAM ahead: Putting an A fully and inseparably into STEAM practices for Software Design

Continued growth in the human well-being has long been seen to depend on continuing advances in STEM disciplines (Science, Technology, Engineering and Mathematics). However, in the last...

What I Discovered in a Design School That Many in Computing Don't Know -- and Some May Not Accept

I have taught Interaction Design for almost four decades at bachelors, masters, and doctorate level, with courses to practitioners and professionals, mostly in computing contexts. I began...

To request a tour with this speaker, please complete this online form.

If you are not requesting a tour, click on the desired lecture and complete the Request this Lecture form.

All requests will be sent to ACM headquarters for review.