Dr. Weizhi Meng
Based in Copenhagen, Denmark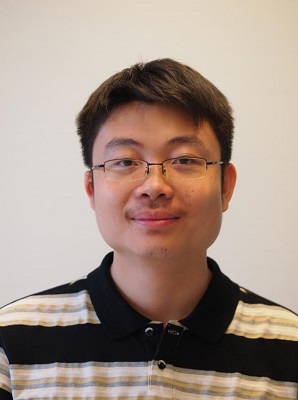 Bio:
Weizhi Meng is currently an Associate Professor in the Department of Applied Mathematics and Computer Science, Technical University of Denmark (DTU), Denmark. He obtained his Ph.D. degree in Computer Science from the City University of Hong Kong (CityU). Prior to joining DTU, he worked as a research scientist in Institute for Infocomm Research, A*STAR, Singapore. He won the Outstanding Academic Performance Award during his doctoral study, and is a recipient of the Hong Kong Institution of Engineers (HKIE) Outstanding Paper Award for Young Engineers/Researchers in both 2014 and 2017, as well as several best paper awards from ACISP 2020, Inscrypt 2019, ISPEC 2018, etc. Other awards include the IEEE Outstanding Leadership Award for IEEE Blockchain 2018 and IEEE ATC 2019.
His primary research interests are cyber security and intelligent technology in security including intrusion detection, smartphone security, biometric authentication, HCI security, trust management, blockchain in security, and IoT security. He has published papers in prestigious venues such as ACM CHI, ACM AsiaCCS, ACM SAC and ACM Transactions on Data Science. He served as associate editors / editorial board members for several reputed journals, as well as PC chair for many international conferences including IEEE Blockchain 2018, IEEE ATC 2019, IFIPTM 2019, ICICS 2020, Globecom (CISS) 2020 and IEEE DSC 2021. He is a senior member of ACM and an organization member of ACM AsiaCCS 2021.
Available Lectures
To request a single lecture/event, click on the desired lecture and complete the Request Lecture Form.
Securing Smart Devices with Behavioral User Authentication

Smartphones have become a widely available device to assist users, i.e., storing their personal data and working as a social connection with peers. Thus, smartphones are often being an...

Towards Trust Management-based Detection in Internet of Things

With the tremendous development of Internet of Things (IoT), many security concerns have been raised. For protection, detection mechanisms like intrusion detection system (IDS) are moving...

When Intrusion Detection Meets Blockchain Technology

Intrusion detection systems (IDSs) are a basic and important security mechanism to identify potential cyber threats in computer networks. To fit distributed framework and enhance the detection...

To request a tour with this speaker, please complete this online form.

If you are not requesting a tour, click on the desired lecture and complete the Request this Lecture form.

All requests will be sent to ACM headquarters for review.