Professor San Murugesan
Based in Sydney, NSW, Australia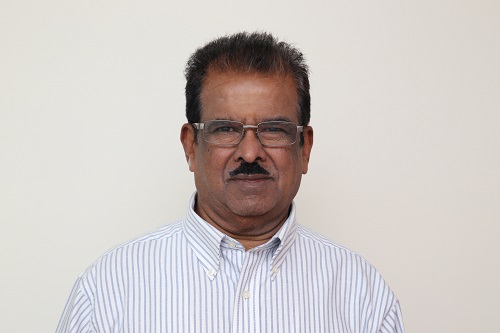 Bio:
San Murugesan is Director of BRITE Professional Services, an Adjunct Professor in the School of Computing at Western Sydney University, Honorary Professor at Amity University, and former Editor-in-Chief of the IEEE Computer Society's IT Professional magazine. He has vast experience in both academia and industry. He successfully led development of innovative IT projects; provided leadership in research and development; conceived and led several academic programs; and offered consultancy services. His expertise and interests span a range of areas: smart systems, artificial intelligence, autonomous systems, quantum computing, green computing, cloud computing, digital transformation, Internet of Things (IoT), sustainability, IT applications and emerging trends in IT. He has guided PhD scholars and served as examiner for PhD and Masters by research theses.
He is editor or co-editor of 12 books and author of 17 book chapters and 17 reports on contemporary topics in IT. His books include Encyclopedia of Cloud Computing (Wiley and IEEE Press, July 2016) and Harnessing Green IT: Principles and Practices (Wiley 2012 and IEEE Press), both translated into Chinese. He has guest edited 38 journal on a range of topics. He organised several symposia, workshops and conferences. He presented keynotes, invited tutorials and seminars at conferences, professional meetings and universities. He is a Distinguished Speaker of the ACM and Distinguished Visitor of IEEE Computer Society.
He worked as a Senior Research Fellow at the NASA Ames Research Center in California and served as professor of computer science at Southern Cross University in Australia. Prior to these, he worked at the Indian Space Agency in Bangalore in senior roles and led development of onboard microcomputer systems for attitude control of several Indian satellites.
Murugesan is a fellow of the Australian Computer Society, Institution of Electronics and Telecommunication Engineers and IICA. He is a Golden Core member of IEEE CS and a Life Member of IEEE. In recognition of his "wide-ranging significant contributions," he was awarded the IEEE Computer Society's highest service award, "T. Michael Elliott Distinguished Service Certificate." He holds PhD from Indian Institute of Science, MTech from Indian Institute of Technology Madras and BE (Honours) from PSG College of Technology in India.
For further details, see his Webpage (http://tinyurl.com/san1bio)
Available Lectures
To request a single lecture/event, click on the desired lecture and complete the Request Lecture Form.
Green IT and Sustainability: Addressing the Global Environmental Crisis Embracing Technology

The socio-economic developments around the world and peoples' behavioural changes continue to contribute to increase in carbon-dioxide emission and environmental deterioration,...

Quantum Computing: A Revolution in The Making

As classical computing (traditional transistor-based computing) is reaching its performance limits, interest in quantum computing is on the rise. Based on the principles of quantum...

The Golden Age of Digital Innovation and Disruption: How to Become an Innovator and Create Lasting Impact

We're fortunate to be living in the age of ongoing digital innovations and disruption. Driven by advances in digital and other technologies, open and creative mindset, emergence of...

The Rise of Autonomous Systems: Advances, Applications, and Opportunities

Autonomous system revolution has begun. As they make the transition away from stories of science fiction, autonomous systems have become a practical reality and a game changer. They are...

Trust-Worthy and Responsible AI

Artificial intelligence (AI), a novel problem solver and an enabler of disruptive innovations, is permeating everywhere. It is being harnessed in several applications tackling several...

To request a tour with this speaker, please complete this online form.

If you are not requesting a tour, click on the desired lecture and complete the Request this Lecture form.

All requests will be sent to ACM headquarters for review.