Mr. Nitendra Rajput
Based in Gurgaon, India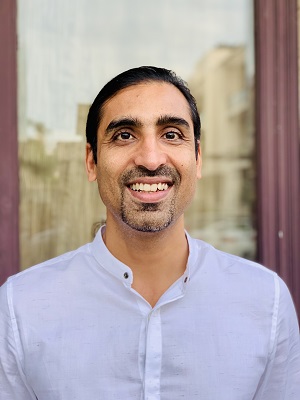 Bio:
Nitendra started his career at IBM research in 1998 as a Research Staff Member. In 1998, he started to work on building the first audio-visual-speech-recognition system for which he was awarded the IBM Research Accomplishment in 2000. This was the first audio-visual recognition system at that time. Later in 2001 he started to work on building the first speech recognition system for Hindi, for which his work was awarded the national medal by the president of India in 2004. In 2007 he started to work on the Spoken Web. The Spoken Web has since then been considered as a major example of ICTD (Information and Communication Technology for Development). Nitendra was instrumental in establishing the ICTD area in the academic world by organizing workshops on the Development theme at several ACM conferences such as IUI, CSCW and MobileHCI. The Spoken Web work received several awards, including the India national award by the President of India, mBillionth South Asia award from Digital Empowerment Foundation. The Spoken Web work also received several publications in the top ACM conferences in multimedia, information retrieval and HCI (WWW, ACM Multimedia, CIKM, CSCW, MobileHCI). Since June 2019, Nitendra has been working at Mastercard where he leads the AI Garage division which builds machine learning based solutions for the financial world.
He was instrumental in starting the Spoken Web Search task at MediaEval 2010. This task has since then attracted more than 50 researchers over three years and thus has established the area of spoken content search. He became an advisory researcher in 2008 and was promoted to a senior researcher in 2010. His innovation in the area of speech and mobile technologies got him the IBM Master Inventor award in 2011.
In 2004, he started the series of workshops to open up a new research area on Speech in Mobile and Pervasive Environments. He organized this workshop at ACM MobileHCI conference for nine years and has thus attracted participants across the world in this period and has paved a way for this new research area. In 2012, he authored a book with Amit Anil Nanavati titled "Speech in Mobile and Pervasive Environments" that was published by John Wiley & Sons. In 2013, Nitendra started to focus on the area of mobile software engineering and had led the IBM Research global agenda in the mobile space.
In his current role at Mastercard, he is setting up the AI Garage centre in India to enable it to solve all ML problems across different business verticals globally in Mastercard. Problems that currently interest him are in the area of anomaly detection, time-series modelling, information extraction, information representation, scalable machine learning and large graph networks. Over the last two years, he has delivered several talks and conducted workshops on applying AI in the Financial world.
He has been active in ACM community through his publications and professional activities. He has authored over 100 publications at top international ACM and IEEE venues, owing to which he has been recognized as an ACM Distinguished Scientist and a senior IEEE Member. He has delivered several tutorials and conducted workshops in AI and speech areas at top ACM venues (MobileHCI, IUI, CSCW, CHI, CIKM, KDD). With over 50 granted patents to his name, Nitendra was an IBM Master Inventor and was also an IBM Academy of Technology member. In 2021, he was recognized with the Technical Role Model in AI award at Zinnov Awards.
Available Lectures
To request a single lecture/event, click on the desired lecture and complete the Request Lecture Form.