Professor Salvador Elias Venegas-Andraca
Based in Mexico City, Mexico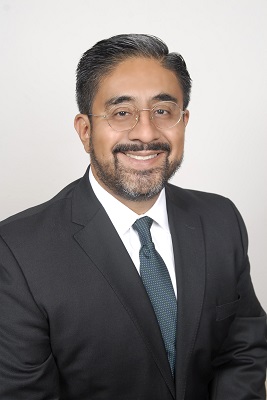 Bio:
Professor Salvador E. Venegas-Andraca
Based in Mexico City, Mexico
https://unconventionalcomputing.org/
Salvador E. Venegas-Andraca is a scientist devoted to scientific research, technology development, tech transfer, and teaching. Salvador's main professional goals are: 1) to discover fundamental relationships between computer science and physics, and 2) to contribute towards the economic development of modern society based on science and technology.
Salvador is a professor of Computer Science and the founder of the Quantum Information Processing group at Tecnologico de Monterrey. Salvador is also the founder and Principal Investigator of the Unconventional Computing Lab.
Salvador holds a DPhil in Physics and an MSc by research in Computer Vision, both degrees awarded by the University of Oxford. He also holds an MBA and a BSc in Digital Electronics and Computer Science, these two last degrees awarded by Tecnologico de Monterrey. Salvador has been a visiting professor at Harvard University, the National Autonomous University of Mexico, del Valle University (Colombia), Sergio Arboleda University (Colombia), and Bahia Blanca University (Argentina).
Salvador is the founder of quantum computing in Mexico, a leading scientist in the field of quantum walks, cofounder of the field Quantum Image Processing, and his research interests include quantum algorithms, quantum cybersecurity, the analysis of biological information via quantum algorithms, quantum machine learning, computer vision, and NP-hard/NP-complete problems.
Salvador is the author of Quantum Walks for Computer Scientists, the first book ever written on the field of quantum walks, and the co-author of Quantum Image Processing, the first book fully focused on processing visual information using quantum algorithms. Salvador has published more than 60 scientific papers, he is currently an Associate Editor of the Quantum Information Processing journal, and a member of the Quantum Computing Network of the World Economic Forum.
Since 1993, Salvador has been a consultant on a large portfolio of subfields of computer engineering like software development, cryptography, and digital transformation. For instance, in 2015 and 2017 he was a member of the Technical Advisory Committee of the State of Mexico Electoral College. More recently (2021-2023), he worked jointly with the Inter-American Development Bank to develop quantum protocols to protect blockchain technology from quantum computer attacks.
Salvador has delivered keynote talks and courses in Argentina, Canada, Colombia, Egypt, Germany, Japan, Mexico, Peru, UK, USA, and the United Arab Emirates. He has also co-organized conferences, workshops and tutorials in Mexico, UK, and USA. Furthermore, he has extensively worked on continuing education programs, for instance a Diploma on Quantum Computing for AstraZeneca-Mexico and, since 2016, several courses for SPIE.
Salvador is a Fellow of the Mexican Academy of Sciences, Senior Member of the Association for Computing Machinery, ACM Distinguished Speaker (2023-2025), Fellow of the Mexican Academy of Computer Science, member of the Mexican Society for the Public Communication of Science, Level 2 at Mexico's National Network of Researchers, Oxford University Chancellor Fund's Award and Silver Medal at the British Council International Students Awards, among other awards, elections, and appointments.
Available Lectures
To request a single lecture/event, click on the desired lecture and complete the Request Lecture Form.
Cybersecurity and Quantum Computing

Quantum technology is a multidisciplinary field of science and engineering in which physics, mathematics, computer science, and engineering meet with the goal of understanding how quantum...

Quantum computing: from the lab to the market

The goal of this lecture is to provide a concise introduction to several scientific, technological, and commercial aspects of quantum computing. This talk can be tailored to suit the...

The Quantum MBA: making sense of quantum tech in your organization

Quantum is everywhere: newspapers, magazines, technical journals, and social media talk about the power and distinctiveness of quantum technology. For business leaders, it is only natural...

To request a tour with this speaker, please complete this online form.

If you are not requesting a tour, click on the desired lecture and complete the Request this Lecture form.

All requests will be sent to ACM headquarters for review.