Dr. Tanmoy Chakraborty
Based in New Delhi, India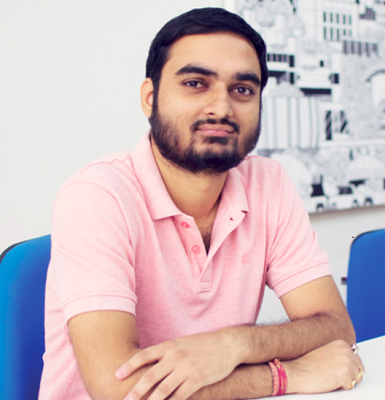 Bio:
Tanmoy Chakraborty is an Associate Professor of Electrical Engineering, and an Associated Faculty of the Yardi School of Artificial Intelligence at the Indian Institute of Technology Delhi (IIT Delhi), India. Prior to this, he was an Associate Professor of Computer Science at IIIT Delhi, where he was also the head of the Infosys Centre for AI. He also served as one of the Project Directors of iHub Anubhuti-IIITD Foundation, a Technology Innovation Hub, established under the aegis of the National Mission on Interdisciplinary Cyber-Physical Systems (NM-ICPS) of the Department of Science and Technology, Government of India. In 2018, he spent at the Max Planck Institute for Software Systems, Saarbrücken, Germany as a DAAD Visiting Faculty.
He leads the Laboratory for Computational Social Systems (LCS2), a research group that broadly works in the areas of Natural Language Processing, Computational Social Science and Machine Learning. His current research interests include designing explainable and tiny language models for texts and multimodal contents ,conversational AI, combating harmful content on social media and graph neural networks. Tanmoy did his PhD from IIT Kharagpur in 2015 as a Google PhD scholar and worked as a postdoctoral researcher at the University of Maryland, College Park. Tanmoy's PhD thesis was recognized as the best PhD thesis by the Indian National Academy of Engineering (INAE), Xerox Research India and IBM Research India. He is a recipient of several awards/recognitions -- Ramanujan Fellowship, faculty awards/gifts/grants (from Google, Accenture, LinkedIn, and TensorFlow), the PAKDD'22 Early Career Award, IEI Young Engineers Award 2021-22, Paired Indo-German Early Career Award 2023, and many other faculty/teaching excellence awards. His research has been funded by leading industries such as Facebook, Accenture, LinkedIn, Wipro, Flipkart and Google. He is the author of two books, titled "Social Network Analysis" (a textbook), and "Data Science for Fake News". He is a member of ACM, AAAI, ACL and a senior member of IEEE. More details about him may be found at tanmoychak.com.
Available Lectures
To request a single lecture/event, click on the desired lecture and complete the Request Lecture Form.
To request a tour with this speaker, please complete this online form.
If you are not requesting a tour, click on the desired lecture and complete the Request this Lecture form.
All requests will be sent to ACM headquarters for review.