Mr. Manoj Kumar Kumar
Based in Chennai, India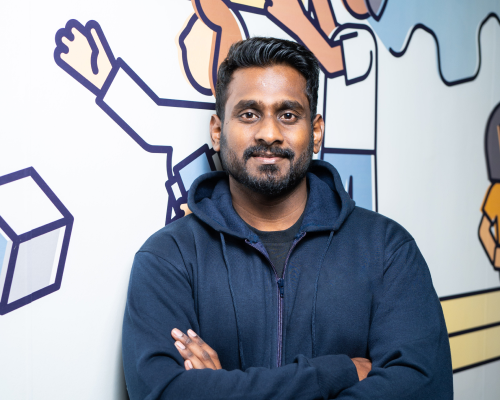 Bio:
Manoj, a seasoned professional with over 14 years of experience in software development, testing, and open-source advocacy. Currently serving as the Vice President at LambdaTest, Manoj leads the Developer Relations and Open-Source Office. His extensive journey across enterprises, Fintech, and early-stage startups has shaped his expertise in diverse domains, including Digital Transformation, Software Quality, Human-Computer Interaction, and Cloud Computing.
Equipped with a master's degree (MS) in Software Engineering from BITS, Pilani, Manoj further augmented his skills with a certification in Leadership and Management from Harvard Business School Online. His dedication to open-source communities shines through his active involvement in projects like Selenium and Appium, where he holds a significant role as part of the project leadership committee for Selenium. Manoj's contributions extend to libraries and frameworks like ngWebDriver, Protractor, and Serenity, along with personal projects focusing on Docker and Kubernetes in the realm of automated testing.
He genuinely believes that sharing knowledge and experiences would strengthen our community. He is a Distinguished Speaker and member of the ACM, IEEE Computer Society and have given keynote addresses and technical talks at numerous international conferences on software engineering and testing in over 15+ countries.
Beyond the professional sphere, Manoj's curiosity delves into the realm of Human-Computer Interaction. He passionately advocates for inclusive digital experiences, particularly for users with disabilities. As a member of organizations like IAAP, IxDF, and W3C ACT-R, he actively contributes to shaping the future of accessible interactions.
In his leisure time, Manoj indulges in researching various facets of Human-Computer Interaction. His interests extend to areas such as Developer Relations, Legacy Modernization, Cloud Computing, Quality Assurance, Usability, Accessibility, Observability, and AI/ML Ops. Through his multifaceted pursuits, Manoj is committed to fostering collaboration and innovation within the tech community.
Available Lectures
To request a single lecture/event, click on the desired lecture and complete the Request Lecture Form.
A Fulfilling Career: The Significance of Quality Engineering in Digital Transformation

In the dynamic landscape of modern technology, Quality Engineering has emerged as a pivotal and rewarding career for many professionals. Beyond the confines of traditional development, this...

Empathy-Driven Engineering: Integrating Accessibility & Human Computer Interaction into Digital Transformation.

Digital transformation is now the holy grail of IT organizations. However, most companies are striving towards engineering excellence with processes like the Continuous Delivery process and...

Nurturing Sustainability: A Paradigm Shift in Developing Digital Solutions

In an era defined by rapid technological advancement, the call for sustainability resonates more urgently than ever before. This talk delves into the transformative intersection of...

Software Craftsmanship: Clean Coding Practices.

In the realm of software engineering, the implications of poorly written code can reverberate far beyond initial setbacks. This holds true for both seasoned professionals and aspiring...

The Evolution of Browser Automation Frameworks in JavaScript.

The landscape of web development has been significantly shaped by the emergence of browser automation frameworks. These frameworks have evolved to become indispensable tools for developers,...

Unveiling the Power of Generative AI

In the realm of cutting-edge technology, Generative AI emerges as a formidable force, shaping industries and paving the way for unprecedented innovation. This talk endeavors to demystify...

To request a tour with this speaker, please complete this online form.

If you are not requesting a tour, click on the desired lecture and complete the Request this Lecture form.

All requests will be sent to ACM headquarters for review.