Dr. Jennifer Rode
Based in London, United Kingdom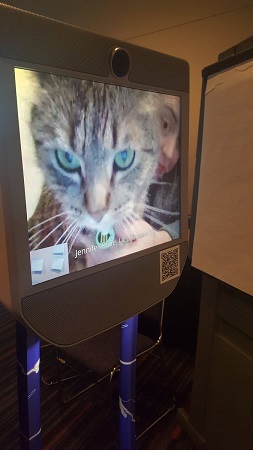 Bio:
Jennifer Rode is an Associate Professor at University College London in Educational Technology at the Institute of Education. She holds a PhD from the University of California, Irvine, where she worked with Paul Dourish. In her dissertation, she ethnographically studied the programmability of domestic technologies and examined gendered patterns of use. She holds a Masters in HCI, as well as, a BS in Anthropology both from Carnegie Mellon. She has ten years of experience in the HCI industry beyond her formal studies as a usability engineer, ethnographer and consultant, working on product design and evaluation. She previously worked as a usability engineer at TiVo evaluating its user interface and conducting ethnographic studies. Dr. Rode combines her industry and research experience to critically reflect on the practice of design as a whole, and how understanding of cultural theory and engaging in ethnographic practice can be combined to inspire design. Her research focuses on critical computing looking at how values on gender, disability and race are embedded into technology, with an aim towards ensuring social justice. She is especially interested in diversity issues around new technologies such as telepresence robotics and makerspaces. Dr. Rode is an ACM Distinguished Scientist.
Available Lectures
To request a single lecture/event, click on the desired lecture and complete the Request Lecture Form.
To request a tour with this speaker, please complete this online form.
If you are not requesting a tour, click on the desired lecture and complete the Request this Lecture form.
All requests will be sent to ACM headquarters for review.