Dr. Rasheed Hussain
Based in Bristol, United Kingdom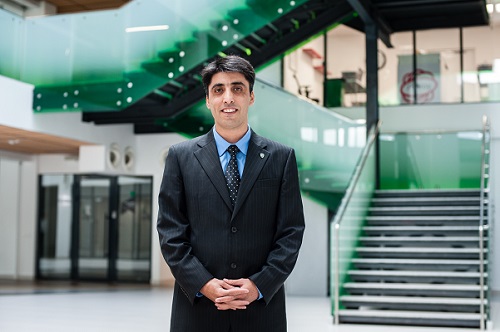 Bio:
Rasheed Hussain is a Senior Lecturer with the Smart Internet Lab and Bristol Digital Futures Institute (BDFI), Department of Electrical and Electronic Engineering at the University of Bristol, UK. He received his B.S. Engineering degree in Computer Software Engineering from University of Engineering and Technology, Peshawar, Pakistan in 2007, MS and Ph.D. degrees in Computer Science and Engineering from Hanyang University, South Korea in 2010 and 2015, respectively. He worked as a Postdoctoral Fellow at Hanyang University, South Korea from March 2015 to August 2015. He also worked as a guest researcher and consultant at the University of Amsterdam (UvA), The Netherlands from September 2015 till May 2016 and as Assistant Professor at Innopolis University, Innopolis, Russia from June 2016 until December 2018. He also served as an Associate Professor and the Director of the Institute of Information Security and Cyber-Physical Systems as well as the head of Networks and Blockchain Lab at Innopolis University, Russia from December 2018 till December 2021. He serves as an ACM Distinguished Speaker.
He is a senior member of IEEE, member ACM, and serves as an editorial board member for various journals including IEEE Communications Surveys & Tutorials, IEEE Access, IEEE Internet Initiative, Internet Technology Letters, Wiley, and serves as a reviewer for most of the IEEE transactions, Springer and Elsevier Journals. He also serves as both chair and technical program committee member of various conferences including, but not limited to, IEEE VTC, IEEE VNC, IEEE Globecom, IEEE ICCVE, IEEE ICC, ICCCN, and so on. He is a certified trainer for the Instructional Skills Workshop (ISW) and a recipient of Netherland's University Teaching Qualification (Basis Kwalificatie Onderwijs, BKO). His research interests include Information Security and Privacy and particularly security and privacy issues in Vehicular Ad Hoc NETworks (VANETs), vehicular clouds, and vehicular social networking, applied cryptography, Internet of Things, Content-Centric Networking (CCN), cloud computing, API security, and blockchain.
Currently, he is working on machine and deep learning for IoT security, Digital Twins (DTs) and blockchain security, Software-Defined Network (SDN) security, eXplainable Artificial Intelligence (XAI), and fairness in AI.
Further details can be found at: https://sites.google.com/site/rasheedinfosec/
(Email: [email protected] )
Available Lectures
To request a single lecture/event, click on the desired lecture and complete the Request Lecture Form.
To request a tour with this speaker, please complete this online form.
If you are not requesting a tour, click on the desired lecture and complete the Request this Lecture form.
All requests will be sent to ACM headquarters for review.