Dr. Sunil Kumar Vuppala
Based in Bangalore, India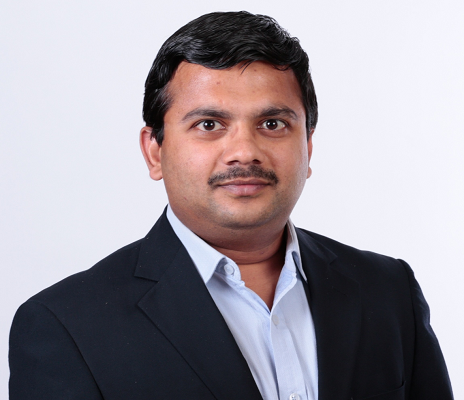 Bio:
Dr. Sunil Kumar Vuppala is a demonstrated thought leader in AI, analytics and Internet of Things with 16+ years of industrial and research experience. He is the Director – Data Science, Ericsson Global AI Accelerator (GAIA), Bangalore. Sunil worked in Oracle, Infosys R&D and Philips Research before joining Ericsson.
Sunil is a lead inventor of 23+ patents (6 US granted and 17+ US/EU pending applications). He has published more than 30 papers in both international journals and conferences. He built 4 platforms and worked with 25+ clients and contributed to save millions of dollars for the organizations in their automation and AI transformation journey. Featured among the Top 10 data scientists in India and 40 under 40 data scientists in 2019 by Analytics India Magazine.
As a Co-chair of industry engagement and execom member in IEEE Bangalore section, he conducted various technical events to bridge the gap between academia and industry. As visiting faculty at Great Lakes, INSOFE, Sunil has taught AI and analytics (100s of lectures) and inspired thousands of working professionals and students. Regular speaker in the top AI forums with 50+ tech talks / keynotes across India, Europe and USA.
Actively leading and contributing to emerging AI technologies including Explainable AI, Edge AI, Trusted AI, Synthetic image generation using GANs, Autonomous image acquisition with AI and Visual intelligence from drone images, scalable telecom grade reliable/performant models for prediction of network issues with root cause analysis from terabytes of data for large telco operators in the world. He worked in healthcare, smart grid and telecom domains.
Sunil received B.Tech (CSE) from JNTU, Hyderabad, India in 2002 and M.Tech (IT) from IIT Roorkee, India in 2004 and Ph.D. (IT) from IIIT Bangalore, India in 2018. He carried out M.Tech thesis in Macquarie university, Sydney, Australia. He completed his Senior Management Program (SMP) from IIM Ahmedabad in 2019.
He is a Senior member of ACM from 2015. He is also a senior member of IEEE and Fellow of IETE.
Available Lectures
To request a single lecture/event, click on the desired lecture and complete the Request Lecture Form.
Automation and AI Transformational Journey

The talk covers transformational journey of automation and AI from retrospective to predictive, Role of Machine Learning and Deep learning in intelligent automation, Usage of different...

Computer Vision Overview and Applications

The talk covers overview of computer vision, role of deep learning in computer vision and applications across the industries.

Deep Learning Essentials and Applications

The talk will cover essentials of deep learning - what is deep learning, why is it needed, why the hype now, how deep learning works - forward/backpropagation and where it can be used? The...

Recommendation Systems and Applications

The talk covers overview of recommendation systems, various techniques, evaluation and applications across the industries.

Research problems in Big Data and Data Science

The talk covers introduction of big data and data science, high level research problems in 5 categories: Core Big data area to handle the scale, Handling noise and uncertainty in the data,...

To request a tour with this speaker, please complete this online form.

If you are not requesting a tour, click on the desired lecture and complete the Request this Lecture form.

All requests will be sent to ACM headquarters for review.