Professor Andrés Lucero
Based in Helsinki, Finland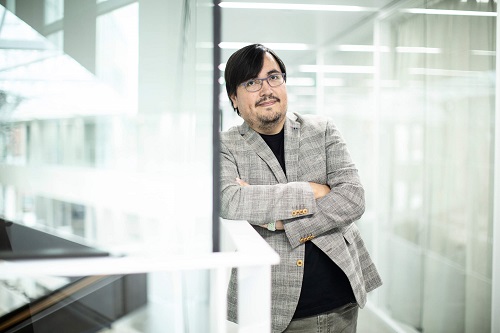 Bio:
Andrés Lucero is Associate Professor of Interaction Design and research leader of the Embodied Design Group (EDG) at Aalto University in Espoo, Finland. He earned a PDEng (Professional Doctorate in Engineering) in User-System Interaction and a PhD in Human-Computer Interaction, both from Eindhoven University of Technology (TU/e) in The Netherlands. His work focuses on the design and evaluation of novel interaction techniques for mobile devices and other interactive surfaces, which has been published in over 100 scientific peer-reviewed publications. His research interests include human-computer interaction, design, and play. Prior to joining Aalto University, he was Senior User Experience (UX) Researcher at Nokia, and Associate Professor of Interaction Design at the University of Southern Denmark.
Andrés has been a member of the ACM for over 10 years and has been involved in a number of roles, including Subcommittee Chair for the ACM DIS 2018 conference, Doctoral Consortium Chair at ACM ISS 2020 and ACM MobileHCI 2017, Web and Design Chair at ACM ITS 2015 and ACM MobileHCI 2012. He has served on many conference program committees as an Associate Chair to help facilitate the review process, including ACM CHI (2016-2021), ACM MobileHCI (2016-2020), ACM CHI PLAY (2017-2020), and ACM DIS (2016, 2017, 2020).
Available Lectures
To request a single lecture/event, click on the desired lecture and complete the Request Lecture Form.
To request a tour with this speaker, please complete this online form.
If you are not requesting a tour, click on the desired lecture and complete the Request this Lecture form.
All requests will be sent to ACM headquarters for review.